Technical Cable is an expert manufacturer for all wiring harness projects, whether custom, bulk or small. Established in 2002, we pride ourselves on our ability to quickly turn around wiring harness manufacturing tasks with quality and speed. With our focus squarely put on innovation, safety and quality, our mission is rapidly fulfilling any electrical wiring harness requirement no matter what the scope of your needs include.
The tasks of a wiring harness manufacturer is a complex combination of both mechanical and electrical engineering, design and building expertise. Our clients require electrical wiring harnesses to connect all kinds of machine controls, engines, computers and more that can get complicated fast. Wiring needs require special C&D designing to optimize the routing of the internal components, flexibility for power needs, environmental safety and of course signal integrity. There is no industrial project that won't benefit from the highest quality wires, and none that can afford to have downtime or power failures which is why we make every wiring harness of such high quality.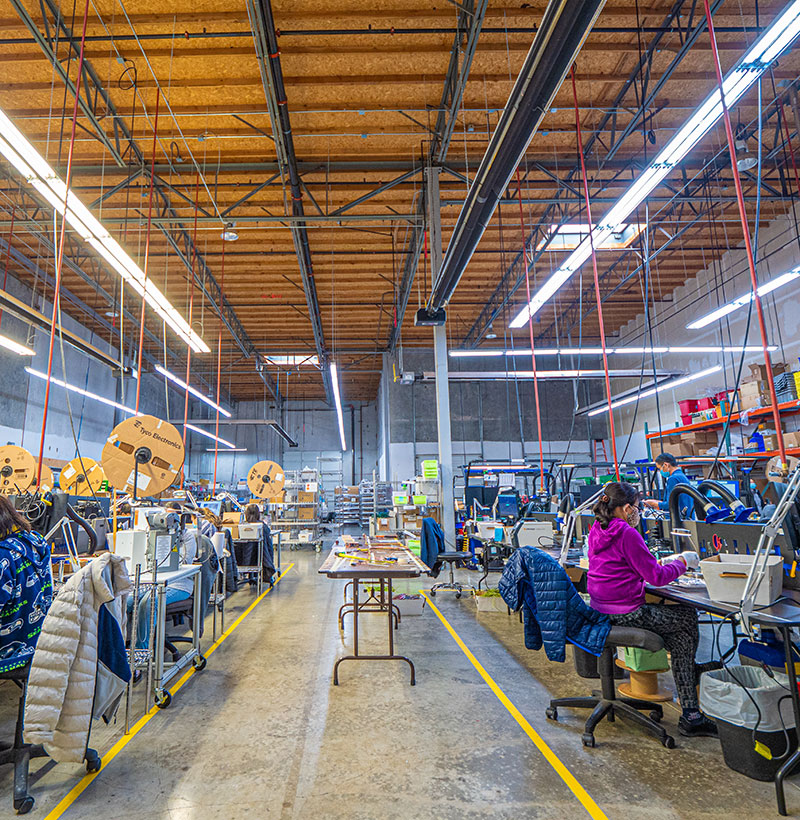 Electrical Harness Manufacturers
Electrical Harness Manufacturers
Wiring harnesses are fantastic solutions for all kinds of electrical needs. In any complex system with multiple controls, functions and requirements, electrons need to transfer rapidly, consistently and safely and a wiring failure will doom the system quickly. Wire harnesses need to be custom designed to function correctly where they will be placed, and manufactured with total precision and care. Here at TCA in Auburn, WA, we can help with every step in your wiring harness or wiring assembly needs. With design expertise, thorough testing and high quality manufacturing your custom cable product will fulfill exactly what is required every time. Our highly trained wire design, testing and manufacturing teams will stop at nothing to finish your product on time with excellent quality.
Industrial Wiring Harness
No matter the scope of your wiring project or wire harness needs, we will bring our reliable electrical engineering skills and wire harness expertise to help you define exactly what is needed and design your electrical wire harness accordingly. We are capable of working within required restrictions, client needs, and supply realities to take your idea from imagination to reality.
We'll design the perfect wire or cable for your needs, test it for quality and manufacture according to exact specs. Our wire inspectors all have IPC/WHMA-620 inspector certifications, but rather than just meeting the minimum, we inspect every assembly with care for making our customers satisfied. We utilize the highest quality testing adapters, machines, and measurement tools to ensure absolute quality for each one of our harnesses.