Technical Cable is an expert manufacturer for all wiring harness projects, whether custom, bulk or small. Established in 2002, we pride ourselves on our ability to quickly turn around wiring harness manufacturing tasks with quality and speed. With our focus squarely put on innovation, safety and quality, our mission is rapidly fulfilling any electrical wiring harness requirement no matter what the scope of your needs include. We are ISO 9001:2015 certified and UL certified for cable assembly in the United States and Canada, and hold ourselves to IPC/WHMA-A-620 Standard Revision D standards for our quality control practices. You can trust us for your bulk wiring harness manufacturing needs whether you need custom solutions to meet new requirements, or have an existing cable drawing that you just need manufactured with more reliability. Technical Cable Applications has been operating since 2002 in the Seattle, Washington area and we have upgraded our facility numerous times over the past two decades to increase our manufacturing speed and precision. For instance in 2021, we acquired a new Schleuniger 36SP Crimp Center that has increased our crimping and tinning capabilities massively and paid for itself many times over. We love making investments for the future like this in our tools and staff, to ensure that we have the best equipment and engineers available to keep up with the increasing power demands in so many industries.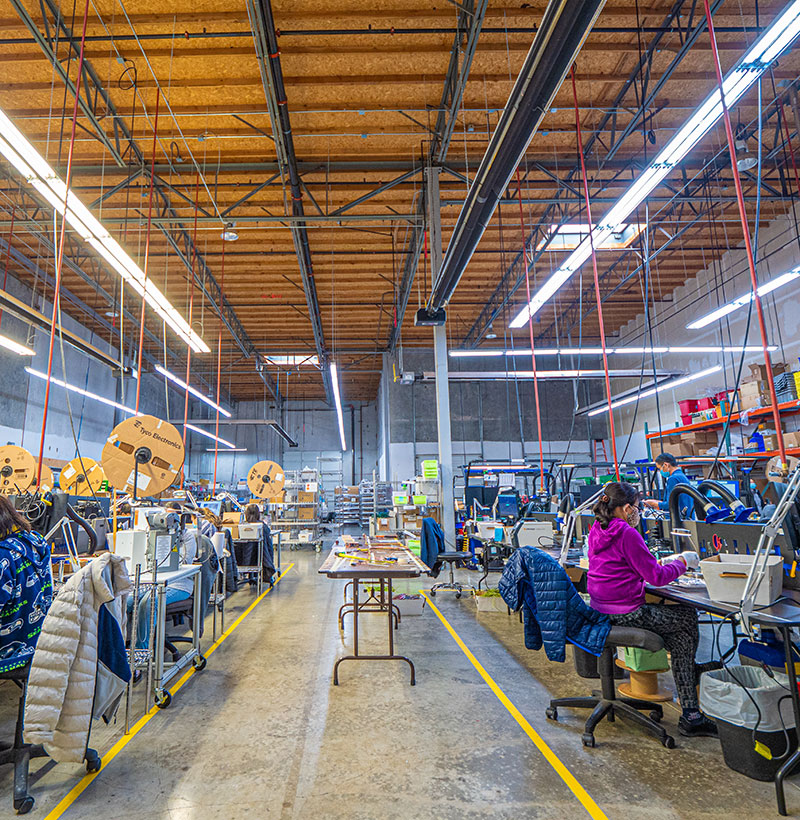 The tasks of a wiring harness manufacturer is a complex combination of both mechanical and electrical engineering and building expertise. Our clients require electrical wiring harnesses to connect all kinds of machine controls, engines, computers and more that can get complicated fast. Wiring needs require special C&D work to optimize the routing of the internal components, flexibility for power needs, environmental safety and of course signal integrity. There is no industrial project that won't benefit from the highest quality wires, and none that can afford to have downtime or power failures which is why we make every wiring harness of such high quality. We do this because we know our customers need to have reliable and powerful cables that will not break down under pressure, and if something does go awry with a cable we produced we will do everything we can to make it right and learn from it for next time.
Electrical Harness Manufacturers
Wiring harnesses are fantastic solutions for all kinds of electrical needs. In any complex system with multiple controls, functions and requirements, electrons need to transfer rapidly, consistently and safely and a wiring failure will doom the entire system quickly. Complex wire harnesses need to be carefully and sometimes even custom built to function correctly where they will be placed, and manufactured with total precision and care throughout all steps from the first cables, to the final assembly shape and connections. Here at Technical Cable Applications in Auburn, WA, we can help with every step in your wiring harness or wiring assembly needs. With years of experience, thorough testing and high quality manufacturing your custom cable product will fulfill exactly what is required every time. Our highly trained wire prototyping, testing and manufacturing teams will stop at nothing to finish your product on time with excellent quality.
Our manufacturing staff is equipped to build harnesses in exactly the specifications you need to power your products and projects, no matter the industry. We keep a large inventory of connectors available for prototyping and for manufacturing as best we can, and while this has been made for difficult due to the COVID-19 pandemic, we have aggressively done everything we can to continue having a strong inventory whenever possible to service our customers as quickly and efficiently as possible. We are very glad to be able to resume meeting with customers and that many of the logistical issues caused by the pandemic have improved, and are extremely grateful for our dedicated staff who managed to still manufacture excellent cables throughout the past years despite the difficult circumstances.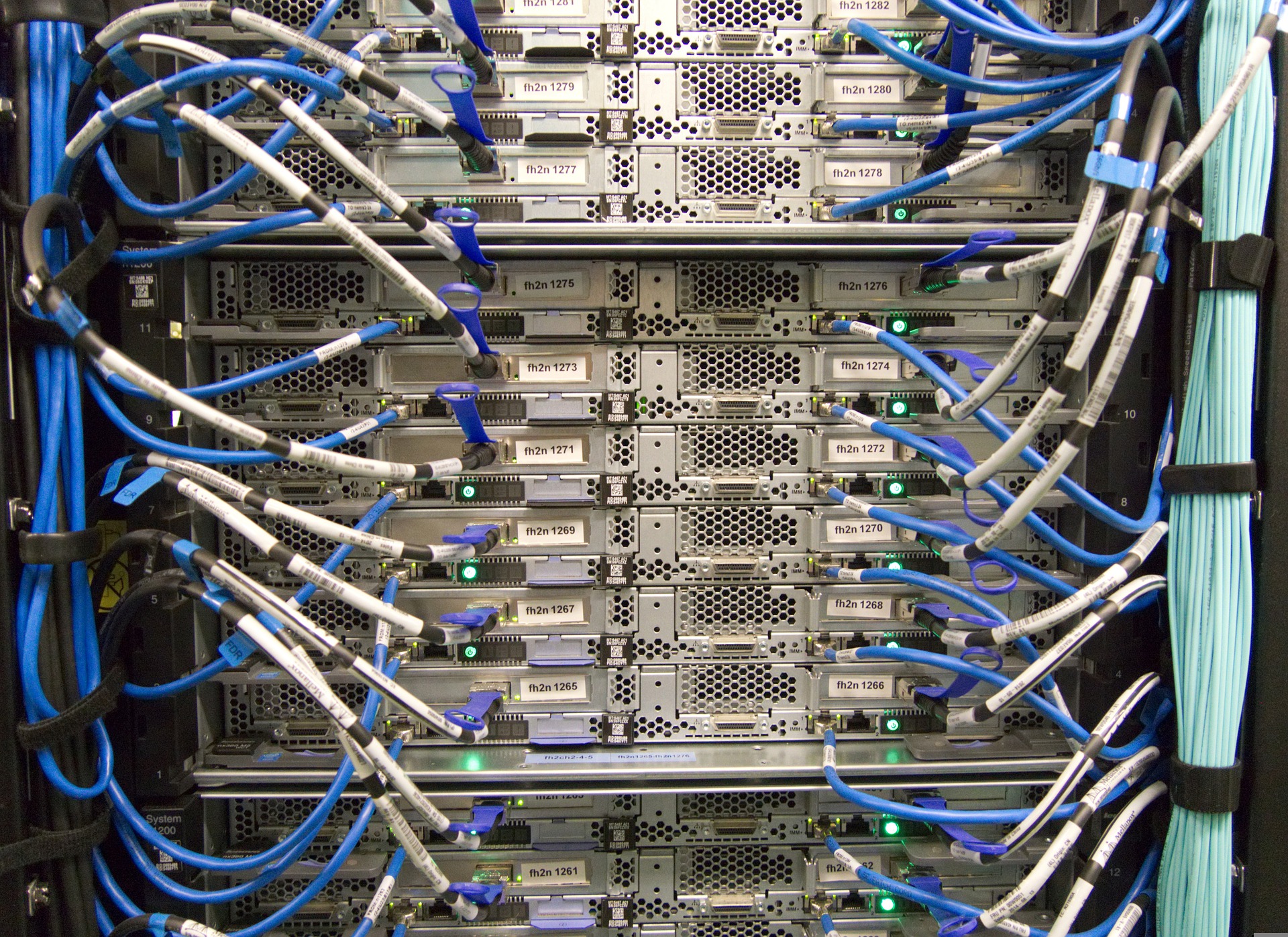 Industrial Wiring Harness
No matter the scope of your wiring project or wire harness needs, we will bring our reliable skills and wire harness expertise to help you define exactly what is needed. We are capable of working within required restrictions, client needs, and supply-chain conditions to make your part a production reality. We can meet the exact specifications for your cable needs with extreme precision thanks to our excellent cable manufacturing staff, and high quality automation tools and equipment that make it easy for us to quickly begin manufacturing a cable drawing we haven't before without any errors or mistakes due to inexperience. For instance, we use automated work instruction tools developed in partnership with Scout Systems that help our manufacturing staff ensure that correct procedures are being followed to the letter, every time which increases efficiency and reduces waste caused by mistakes in manufacturing even further.
We'll make the perfect wire or cable for your needs, and test it for quality while manufacturing according to your exact specifications, requirements and needs. As mentioned above we stick to very strict IPC/WHMA-620 inspection requirements to ensure that our cables are sufficient, but rather than just meeting the minimum for those standards and calling it a day, we inspect every assembly with care for making our customers satisfied. We utilize the highest quality testing adapters, machines, and measurement tools to ensure absolute quality for each one of our harnesses. We would love to talk with you and discuss the needs you have for cable manufacturing and what an order or ongoing partnership with Technical Cable Applications would look like. If you're here locally in the Western Washington area, we would be happy to meet with you in person and even show you around our facility if you'd like. Meanwhile we recently expanded our sales offerings to Arizona, so if you're in the Southwest and would like to speak with a sales member in person, we would be happy to oblige and make sure you can feel confident in our ability to manufacture the cables you need with excellence and efficiency.