As new residential and commercial properties continue to be constructed throughout the United States, there is an ongoing need for high quality building cables, underground power cables, and excellent equipment that can keep up with the ongoing population growth the nation continues to experience. The Seattle and Pacific Northwest area is specially notable in terms of growth, with a 0.8% population growth increase in 2021 and a 1.5% increase in 2020. This is resulting in construction expansion into areas that were once rural and are now bursting with new home developments, business parks, apartment complexes, airports, automated warehouses and more.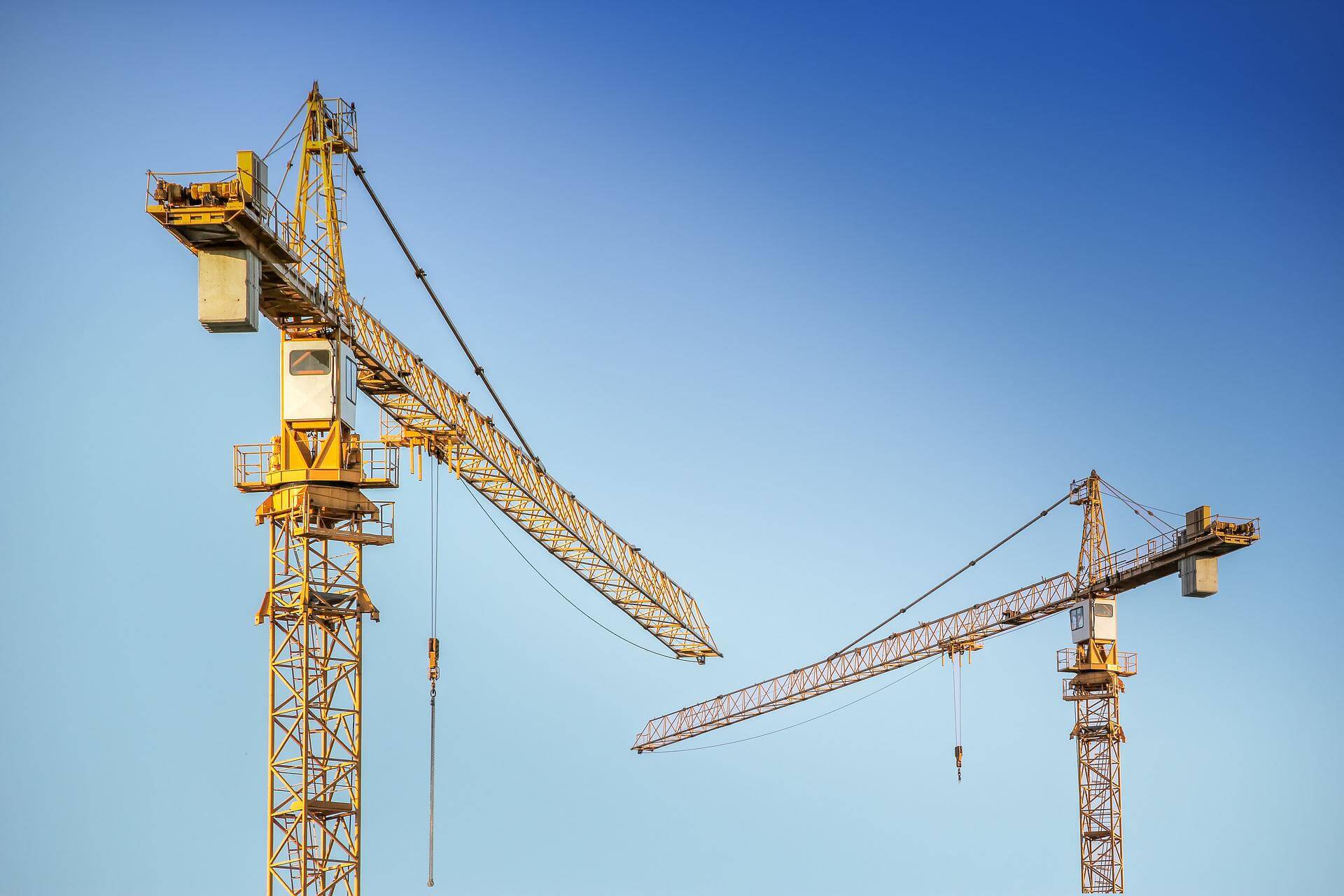 No matter what exactly is being built in each of these new living and manufacturing areas of the United States, they all share one commonality which is needing substantial power to not only build it initially, but keep it all running going forward. For every new residential development, there are new roads, new power grid extensions, and new businesses coming down the line as more people move in. We can help construction companies get the bulk cable they need for their building needs, and custom solutions for unusual or highly specific applications as well. Our facility's location in Auburn, Washington in King County near Interstate Five is excellently located for companies on the West Coast needing bulk cable solutions, and we also expanded our sales department to Phoenix, Arizona in the past year at the time of writing to better serve our Southwest customers. However we also serve the entire United States and have excellent shipping partners that help us serve the nation excellently with our cable manufacturing solutions, whether you're building new power grids or businesses in New York, Atlanta, Los Angeles, Houston, or elsewhere.
Underground Cable Construction
Connecting new homes and businesses to the power grid, phone providers, and more require high quality cables that can function above or under ground. There also are a wide variety of connectors needed depending on the type of home or multi-home setup, such as coaxial, fiber optic and Ethernet cables for telecommunications, outdoor proofed power cables and assemblies, and much more. The construction equipment and tools for these projects may also require unique cable solutions, so whether your company is actually building new infrastructure or is manufacturing the products and equipment that other companies use to do so, we can provide the cables, assemblies and harnesses you need at scale with excellent quality. We can provide the kind of bulk cables you need at any length, and ensure that they will be both reliable and economical for your residential and business construction projects. We build all sorts of cables and assemblies here in our Seattle facility, and have moved much of our manufacturing that was previously elsewhere in the world to Mexico which has greatly improved our lead times, continued our commitment to quality, and helped us avoid delays caused by widespread geopolitical issues.
Your company may also be part of much larger construction builds, like new skyscrapers, massive business parks, expansive automated warehouses, or sprawling data and server centers. These kinds of construction projects may require extremely specialized and custom cable assembly solutions for more technologically advanced and complex needs, and Technical Cable Applications is the best partner to choose as we are on the cutting edge of technological innovation while still offering extreme reliability. We can help prototype and manufacture highly durable and powerful custom cable assemblies and harnesses that will accomplish the power and data transfer needs your project requires, and last for decades to come even through harsh weather patterns and constant use. We are internationally ISO 9001:2015 certified for cable contract manufacturing and UL certified for wiring harnesses in the United States and Canada. We also hold to IPC/WHMA-A-620 Standard Revision D for our quality control and inspection practices. We also use automated work instruction tools from our partners at Scout Systems that ensure we make our products exactly the right way for quality, and with as much efficiency as possible to keep your order time fast. Finally, we use highly advanced and powerful manufacturing equipment like the Schleuniger 36SP Crimp Center we acquired in recent years, but has already paid for itself because of how much it improves our crimping, tinning and wire processing steps. All this means that you can trust our cable manufacturing to be highly reliable and that we are not just good enough for United States minimum standards, but go above and beyond that.
Ethernet Cable Construction
Even though for consumers the world is becoming increasingly wireless, anyone in the construction or telecommunications industry knows that every 5G cellular station in the country still needs to have internal cables of its own for power and connection needs, and gigabit Internet doesn't just magically spring up in new places without the cable infrastructure to support it. Nor does cloud storage actually live in a mystical cloud, but it instead needs significant power to maintain itself, run at all days and hours and be accessible at any time from anywhere. That means highly reliable cable assemblies are still just as important, if not more important than they ever have been for the United States to not only stay connected in developing areas, but transfer more data faster than ever before in metropolitan areas like Seattle, San Francisco, Philadelphia or Miami.
Power and data transfer cables for 5G services and gigabit Internet services, like Ethernet and fiber optic solutions are still very crucial and must be reliable enough to stretch for thousands of feet, and be protected from the outdoor elements as well, whether it's blizzards in Buffalo, windstorms in St. Louis, smoky summer conditions in San Diego, or just continued heavy rain here in our beloved Puget Sound home area. We can provide custom solutions that use the connectors you need, are manufactured exactly to specifications, and will fit perfectly into your project without any need for adjustments. Whether you're in the construction, telecommunications or industrial industries, or something else like aerospace, medical, marine or agriculture, Technical Cable Applications is the cable manufacturer you need to take your efforts to the next level.