Based in one of the most booming aerospace areas in the entire United States, including not only commercial, but also military and space travel flight purposes, Technical Cable is perfectly suited and available for all aerospace wire, cable, harness and assembly needs no matter how unique or reliable a cable solution needs to be to keep a plane in the air. There is so much intricate wiring required not only for aerospace vehicles themselves to operate with the power they need, but also for air control at airports, military bases, and experimental rocket companies as well. All sorts of unique connectors and cable types need to be used for aerospace vehicles and the systems helping them navigate the air and their home facility, and the cables and assemblies used must be extremely durable and reliable. We have the engineers, tools and resources to manufacture the highly durable and specialized cables required by companies and locations like SpaceX, Boeing, Blue Origin, Joint Base John Lewis McChord, the Seattle-Tacoma International Airport and all sorts of other aerospace endeavors across the United States. This industry is on another level in terms of technical and safety demands for maintaining safety and control for pilots, passengers and now astronauts as well, but Technical Cable Applications is here to match that need. Technical Cable Applications' facility based right here in Auburn, Washington by Interstate 5 is the best partner you can have for aerospace harnesses and cables. You can also choose us for marine, automotive, agricultural, construction, industrial and medical applications as our cable expertise spans across dozens of industries and allows us to exceed no matter what you need.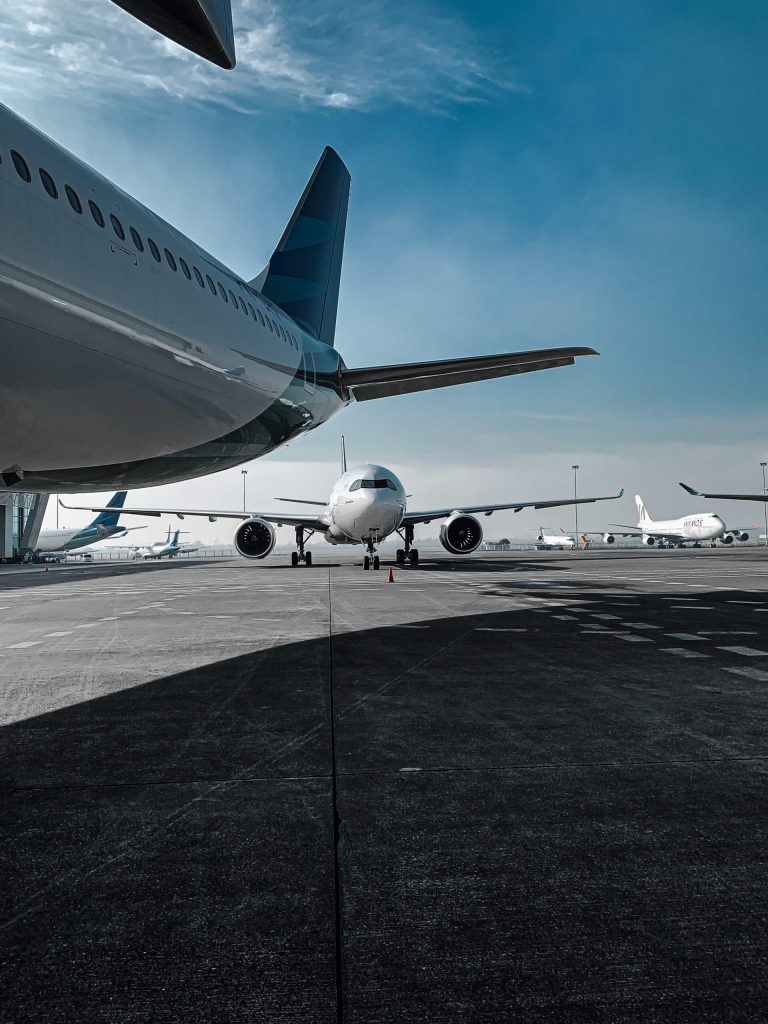 Aerospace Coaxial Cable
Aerospace engineering is a very broad subject as there are so many different kinds of aerospace projects and companies, including commercial or private airlines, revolutionary space travel, military and government flight needs, and so much more. Even though aerospace is all about flight no matter where or how, there is a significant amount of other equipment needed for getting planes off the ground and landing safely, which may or may not ever leave the ground itself. This includes all kinds of air control communications and radar systems, wired and wireless communication via voice and electronic transmission, and facility electronics that manage everything else that doesn't go in the air. Thankfully we have the range of engineering experience, education and tools to match any need from these fields under the umbrella of aerospace and go beyond what is asked. If it's a military remote aircraft that needs extremely high quality signal priority electronic systems to function safely, developmental space travel that is testing with non-astronaut passengers with the end goal of space tourism, or higher quality jumbo jets for commercial airlines that need excellent communication between flight crews and air control staff at all times of day and night, our drive for staying at the bleeding edge of the most innovative technologies while maintaining our high quality bar will be what you need on your side. We can provide coaxial, ethernet and power cables to assist air control staff on the ground, and more specialized connectors and harnesses for internal aerospace engine, cabin and temperature control systems as well. Just give us your cable drawing and specifications and we'll get to work! Our cable experts would love to discuss the specifications you need for your thousands of harnesses or assemblies to meet, and ensure that it happens exactly as you envisioned. Our custom and off-the-shelf solutions are both extremely high quality, so whether you have exactly what you need ready and just need it manufactured precisely in bulk, or need custom solutions to accomplish a new goal that you haven't met before, our facility is more than capable of handling it.
Custom Aerospace Cable
We are also constantly doing our best to ensure that we are never behind the curve of the newest technology. We hire new engineers whenever possible who will bring their expertise and fresh ideas with strong benefits, and also invest in new tools and technologies for wire crimping, harness assembly and much more to stay at the top. In 2021 we completed the ISO 9001:2015 Certification for cable assembly to show that we are not just good enough for United States standards, but qualified for cable manufacturing for any aerospace company in the world. We felt that while our quality has always gone above and beyond since our founding in 2002, this was an excellent way to prove that we are the highest quality technical cable company that can fulfill nearly any project. We are also UL certified for cable assembly in the United States and Canada, which not only gives peace of mind to our customers but also ensures that we can track every single part and step of manufacturing backwards, so if an issue ever happens we can find exactly where the breakdown occurred and prevent it from happening again. Finally, we use automated work instruction systems developed by our partners at Scout Systems, which ensure that steps performed by our technicians are done exactly right each time, and help us improve our processes all the time as we find new ways to improve efficiency and ensure that we meet the same level of quality with new types of harnesses, assemblies, connectors and more. We are always acquiring new equipment and improving our partnerships with other facilities to speed up our lead times and improve our efficiency, like the Schleuniger 36SP Crimp Center we acquired in 2021 that massively improved our crimping processes, or the new partnerships we've made with two facilities in Mexico that have allowed us to move more of our processes to North America, and thereby not only improve lead times but also avoid geopolitical risk.
Call us today or fill out our online contact form! We would love to meet with you in person if your company is based in the Seattle area like so many large aerospace companies are, but we also have a sales department in Phoenix, Arizona if you're based in the Southwest so please contact us about that if you're in that area of the country.