With our facility in the Puget Sound area, one of the most technologically advanced and continually growing parts of the United States, Technical Cable Applications is perfectly placed to serve corporations and companies in need of cutting edge cable assembly innovation. Our custom contract manufacturing solutions are unmatched and will help you reach new goals and meet stricter specifications painlessly. With over two decades of manufacturing experience, a highly technologically advanced facility, and our unending fixation on quality above all else, Technical Cable Applications has more than earned its reputation as a top custom cable assembly manufacturer in North America. Our expansive range of manufacturing, extensive experience for both our leaders and technicians, and customer-focused approach make TCA the premier choice for companies in need of custom cable contract manufacturing solutions. We are ISO 9001:2015 certified and UL certified for cable assembly in the United States.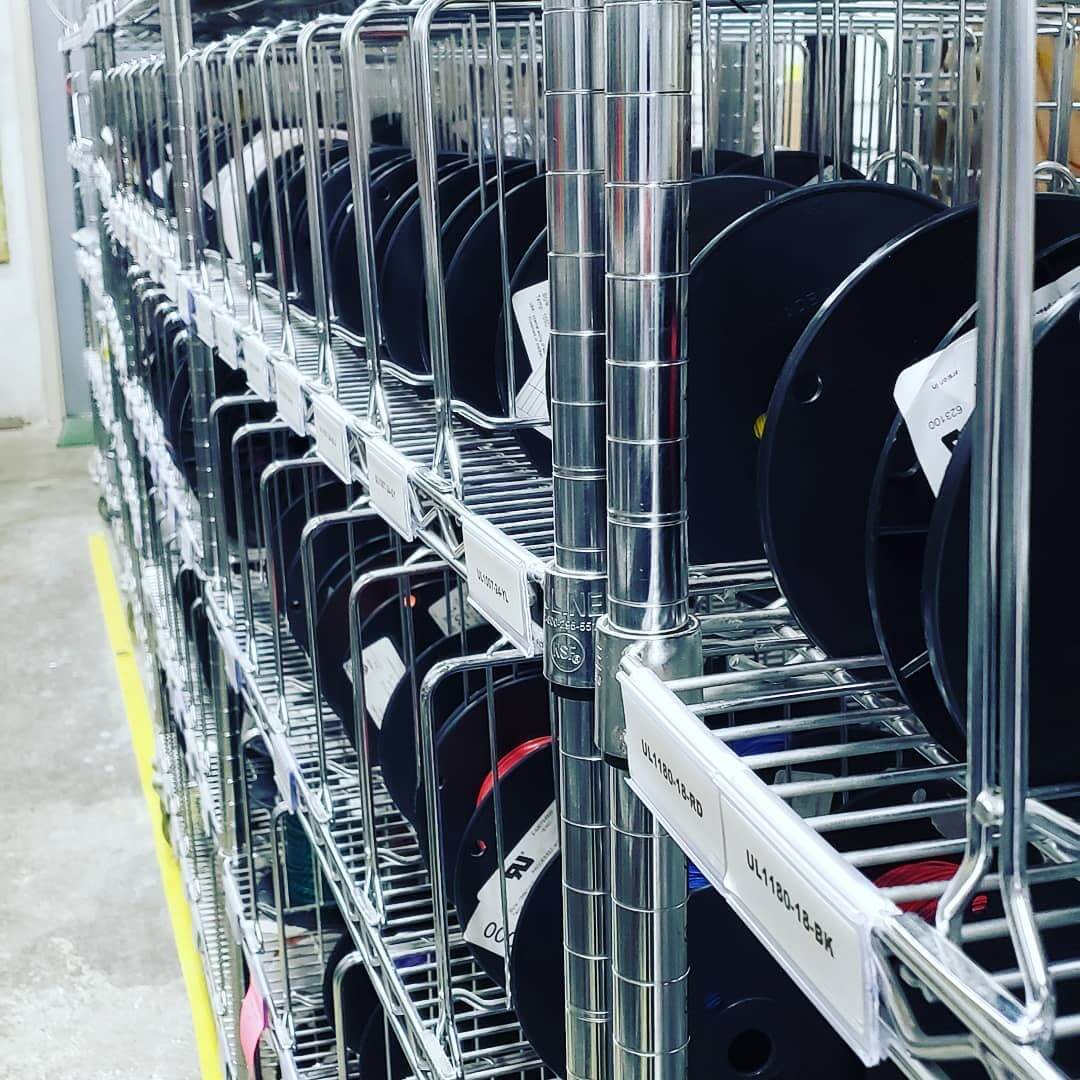 Custom Cable Assembly Manufacturers USA
Striving for perfection is core to everything we do here at TCA. The highly advanced Auburn facility we work in is equipped with extremely powerful equipment, like our Schleuniger 36SP Crimp Center that offers unparalleled crimping and tinning efficiency, and has massively increased our speed in those areas. We also ensure that every part of the manufacturing process is done by industry leading, highly skilled professional who are dedicated to stringent quality control. You can be confident that our cable assemblies will last you for years to come and be extremely reliable.
Here at Technical Cable Applications, our team has a diverse and long history of serving almost any industry you can think of with custom cable assembly manufacturing solutions. Even when we first started out in a far smaller facility, we were already committed to extreme quality solutions and that has not changed in our twenty years of experience. We more well-equipped than ever to meet your unique requirements, but have the same hunger to constantly improve and provide the best cable manufacturing solutions possible.
Wire Harness Assembly Manufacturer
Our technicians and engineers have many years of experience working with a massive range of industries, including agriculture, aerospace, medical, energy, telecommunications, and dozens more. We pride ourselves on staying up-to-date with the latest industry happenings for both cable manufacturing and all the industries we've done so much work with, to ensure that we can not only keep up with but also be ahead of the curve when it comes to new technology and ideas.
What Sets Technical Cable Applications Apart?
Our commitment to offering innovation and custom solutions, while maintaining quality that goes above the industry standard truly separates Technical Cable Applications from the crowd. Give us a call or send your cable drawing to [email protected]!