Over the years, our engineers at Technical Cable Applications have built a wide variety of different high quality assemblies for cables. One of the largest subsets of what we build regularly are RF cable assemblies. There are a lot of different types of assemblies for cables that could constitute an "RF cable assembly," but most commonly, it is in reference to a coaxial RF connector and cable. Coax cables are typically point to point assemblies designed to carry a radio frequency signal from one point to another. This could be an SMA male to BNC female connection, or a male to BNC male connection. No matter the specifics of which connector styles you need where, our manufacturing team and engineers can produce your off-the-shelf RF coaxial cable or assembly for your specific needs.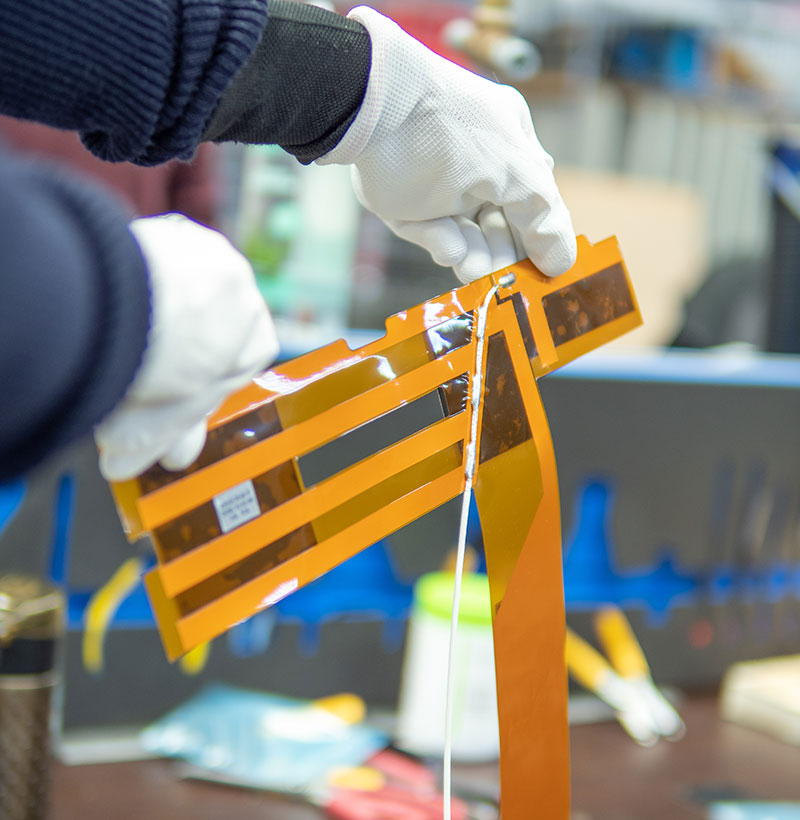 There are a wide variety of connector options and sizes available. The connectors are typically differentiated into three different types, based upon size – Standard, Miniature, and Micro. At TCA, we are capable of working with most common connector styles within these three sizes. Standard sizes we've built assemblies with have included BNC, F-Type, N-Type, TNC, among others. Miniature styles we've worked with have included, MCX, Mini-BNC, SMA, and many others. Most commonly, among the Micro size, we've utilized or integrated MMCX into customer cable builds. However, we're seeing a large influx of Micro styles requested by customers, as their cable products have become smaller and lack of space is a concern that makes old styles of coaxial cables obsolete in many instances. We have adapted to this with making sure we have the tools and connectors needed for testing and manufacturing Micro coaxial styles as best we can at all times, so that we can fulfill orders as quickly as possible and keep up with the increasing space saving needs of our customers. We are proud to have continued innovating and growing our capabilities for modern cable needs since our founding in 2002, and can promise you that we will never be behind the curve of innovation or what's standard for your industry, as we are always researching and developing new ways to fulfill the needs of our customers across dozens of different fields.
RF Cable Assemblies
Along with the cable assembly connectors being used, there are several different types of coaxial bulk cable. TCA has worked with a wide variety of cable types, and our capabilities expand each year in an effort to remain on the cutting edge of cable assembly technology. Among our capabilities is the ability to work with standard cable types such as RG-6, RG-8, RG-58, RG-59, RG-142, RG-174, RG-179, RG-223, RG-316, and countless others. At Technical Cable Applications, we are also capable of producing custom twinaxial, triaxial, semi-rigid, and even micro-coaxial cable assemblies. Our investment into high-end coax cable processing equipment, such as our Schleuniger 5300, affords us the capability to process a wide range of different sizes, all the way down to 42awg! We did this so that we could avoid having to outsource the most precise jobs to other companies, and save our customers time and money while continuing to make excellent cable solutions for them.
While the majority of RF cable assemblies are related to coaxial as we've mentioned, there are other types of connectors used in their assembly as well depending on the application and industry involved. In recent years, we've seen an increasing number of requests for micro coaxial cable assemblies. Micro coaxial cable assemblies are commonly used in industries such as medical, aviation, automotive, and more increasingly being used by manufacturers of consumer devices. These cable assemblies are typically required where flexibility, compactness, high quality and high speed data transmission is required. Working hand in hand with our customers, our capabilities to work with micro-coaxial assemblies has continued to expand over the years. Our capabilities include the ability to terminate directly to some microcoaxial connectors, or even directly to the customer PCB.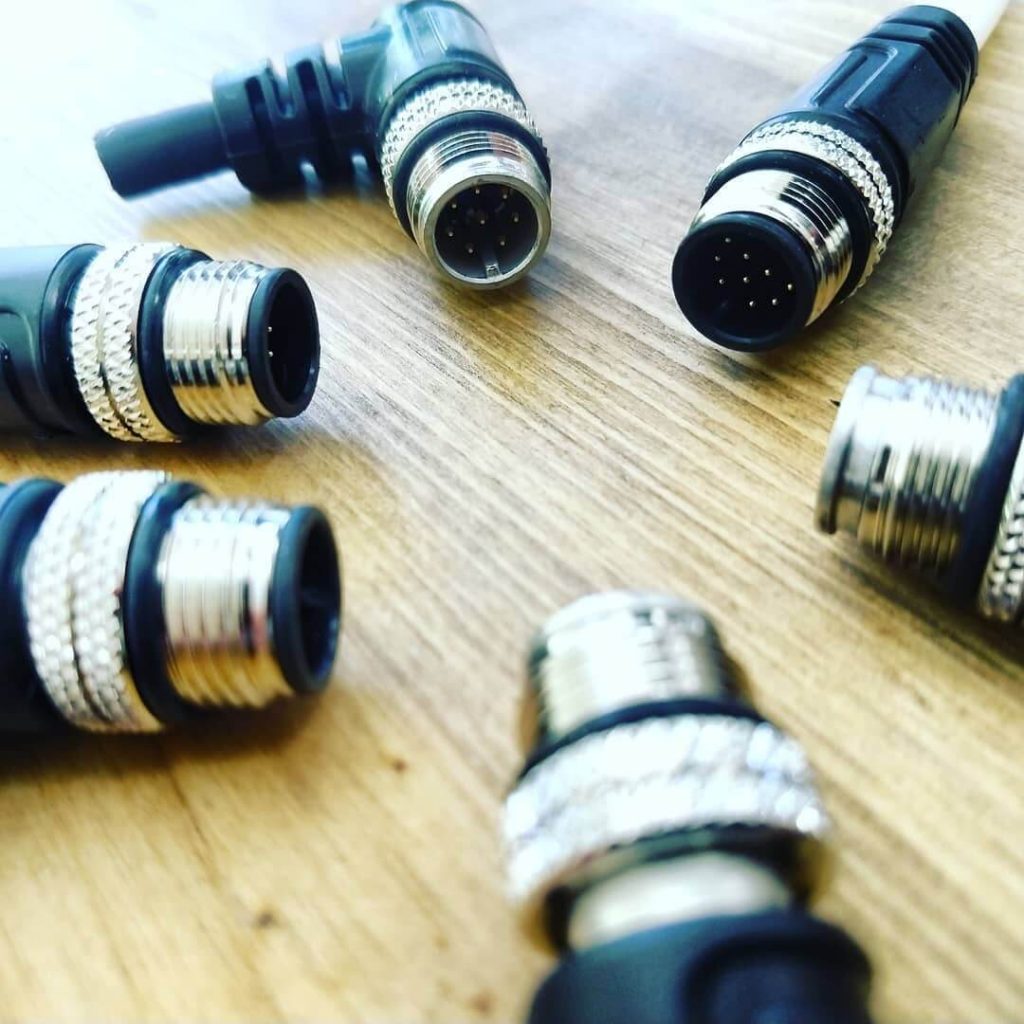 Coaxial Cable Assemblies
TCA has worked diligently over the years to establish ourselves as a reputable supplier of coaxial cable assemblies, built to customer spec, and competitively priced. Reach out to us to find out how we can provide a high quality solution for any of your RF cable, harness and assembly needs. No matter the industry your business is in, Technical Cable Applications is able to match the demanding technical requirements you have for power and data transfer needs. We are UL certified and ISO 9001:2015 certified for cable manufacturing, so you can trust that our quality of work is always above and beyond the minimum requirements for the United States' restrictions in any industry we work with.
There's no need to work with multiple cable companies if you have a complicated, multi-step need for a custom RF cable assembly when you could choose TCA. Technical Cable Applications' engineers and manufacturers are excellent partners that can work together through the entire process of drawing, prototyping, testing and manufacturing a new RF cable assembly solution for your industry. We'll handle the shipping and invoicing as well so you can choose us and not need to worry about the rest of the process. We'll fulfill your order rapidly and with excellent quality, using our highly advanced automated systems developed in partnership with Scout Systems, and many other high quality tools to help us work faster and more precisely simultaneously.
Based in Auburn, WA in King County, we have been in operation since 2002 at our facility. We have expanded our facility's real estate substantially over the past 20 years and improved our manufacturing capabilities many times over since then, and continued to hire excellent staff and treat them with great benefits and work-life balance. We have also been proud to partner with so many excellent manufacturers and companies across the States, and make wires, cables, assemblies and harnesses that support their endeavors across the many industries they serve. We'd love to partner with you as well. Call today so we can get started on your custom or off the shelf cable assembly order for your manufacturing or industrial needs!