Based in the booming "Northwest Silicon Valley" area of Seattle, Washington and operating here for over two decades now, Technical Cable Applications is one of the premier cable harness manufacturers in the nation. We are ISO 9001:2015 and UL certified for cable assembly, and have one of the most technologically advanced wire assembly and cable harness production facilities in the United States. If your company or corporation is in need of a cable harness manufacturer that can handle the entire process of prototyping, testing, manufacturing and shipping the assemblies or harnesses you need, look no further than TCA!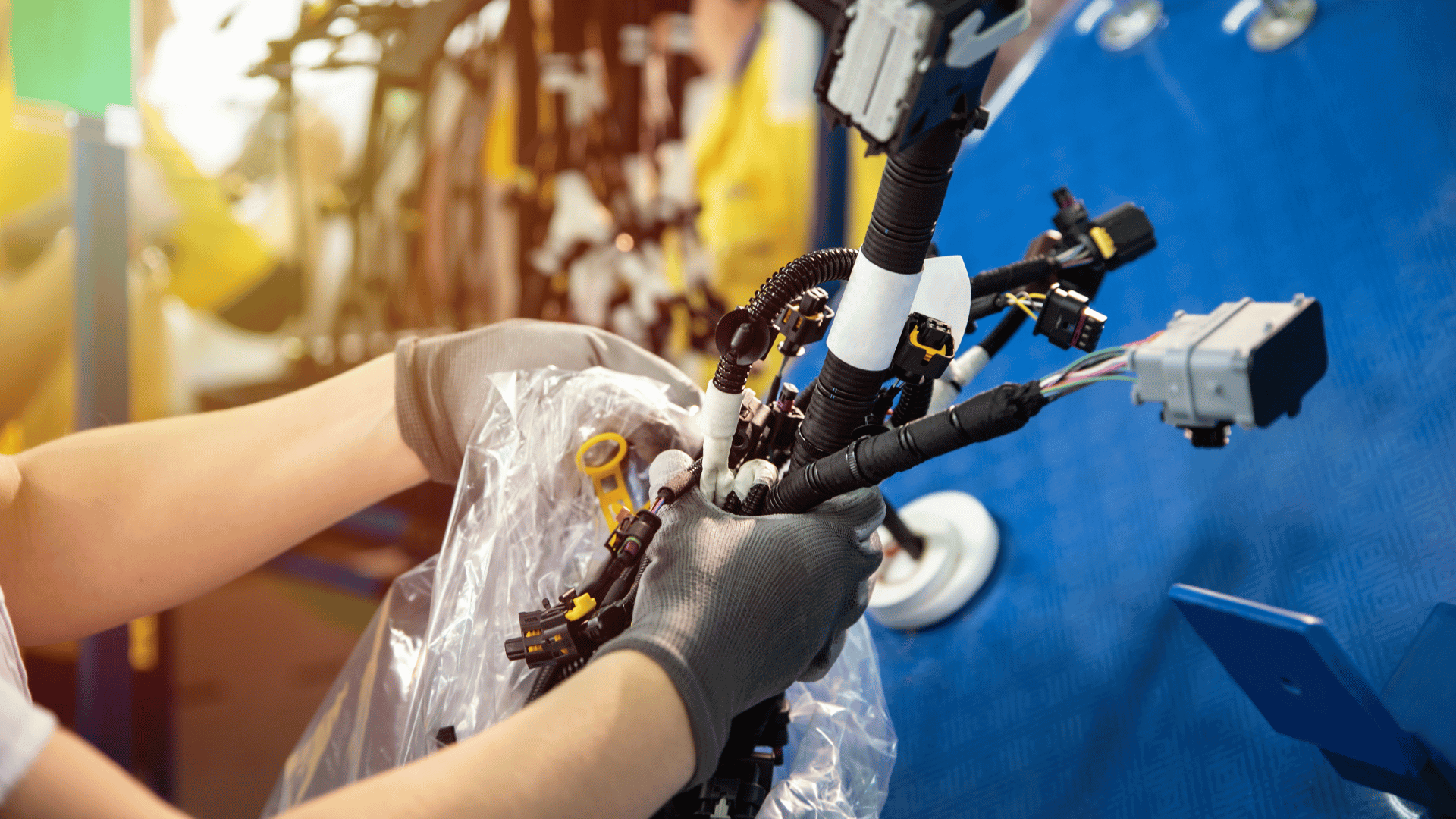 Wire Cable Harness Manufacturers
We are extremely knowledgeable and experienced with all sorts of connectors, cable types, and configurations and offer both OEM and custom cable harness manufacturing solutions. If you have an existing cable drawing that you just need manufactured with higher quality or in a larger bulk order, our team can provide a very quick turnaround in most cases as we do our best to keep a strong inventory of common connectors and materials on hand. Meanwhile if you need to get your existing cable drawing to meet new requirements or solve a new issue, our custom manufacturing solutions can help solve that need. We're happy to help prototype and test the custom cable harness you need until it is ready to be manufactured, and then take care of that too! We also adhere to the IPC/WHMA-A-620 – Revision D – Standard Only guidelines for cable and wire harness assemblies during our manufacturing and inspection processes, to ensure that we never ship anything out that is less than our exacting standards demand.
Cable Wire Harness Manufacturers
We have been operating here in the city of Auburn, WA since 2002 and we are extremely proud of the legacy and reputation for quality we've built in that time. While we have grown massively since our humble beginnings in a much smaller facility here, one thing that hasn't changed and never will is our extreme commitment to both innovation and perfection. We have continually invested in new technology to help us expand our range of work and operate faster, but have refused to lose sight of that commitment to quality in the process of growth. Our customers appreciate our tenacious dedication to getting it right every time, and staying ahead of the game with new technology investments wherever possible. We have even expanded our sales department recently by adding a new division in Phoenix, Arizona to better serve our Southwest customers.
Why Choose Technical Cable Applications?
There's no need to work with multiple companies and worry about a breakdown in the pipeline for your cable needs because of a miscommunication, or failure by one company earlier on. Technical Cable Applications is your one-stop shop for all wire harness and cable assembly production needs and can handle the entire process smoothly and efficiently!