Based in Seattle, Technical Cable Applications works with companies all over the Pacific Northwest, the West Coast, and the United States as a whole as their cable manufacturing provider. We are proud to be American based cable manufacturers and produce some of the most cutting edge, custom wire harness assemblies you can possibly find in our Auburn, Washington facility. We also have a sales department in Phoenix, Arizona to better serve our Southwest customers, and our main facility's location near Interstate 5 makes it easy for us to ship all over the country. We are fully equipped for bulk cable manufacturing which means we can manufacture full product runs of your custom cable harness, in the quantity you need and with the materials and connectors you require. We use automated work instruction systems provided by our partners from Scout Systems that help us ensure we're being as efficient as possible with each and every step of our manufacturing processes, and we also employ some of the best staff in the cable manufacturing industry that are both highly trained and extremely knowledgeable of their craft.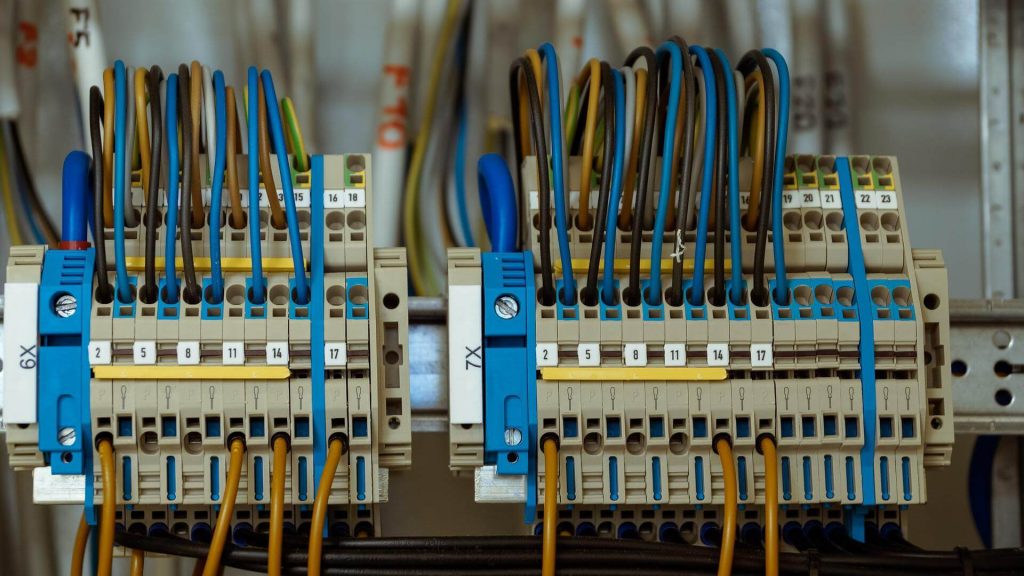 Whether you need assemblies manufactured using typical connector types like M12, coaxial and Cat6, or if you need complex cable assemblies manufactured with specific brands' connectors like Molex, Hirose or JST, we have experience with just about any connector out there. We do our best to keep a strong inventory of connectors and parts on hand too, so we can help prototype custom cable assembly solutions for you and get to work right away. We also work with two facilities in Mexico and have shifted much of the production that we used to get from elsewhere in the world to North America, which has immensely helped our lead times, maintained our quality and helped keep our pricing competitive. These facilities are extremely high quality and we are proud to work with them on both partial and full assembly manufacturing. These partnerships and increasing our facility's size by 50% in the last two years alone has helped us take on extremely large cable assembly orders with ease, and cement ourselves as one of the top custom cable assembly manufacturers in the nation.
Custom Wire Assemblies
Our facility and engineers can do large orders of simple, straightforward harnesses or more complex systems with hundreds of harnesses involved. By default we prototype, manufacture, inspect and approve our wire harnesses for final shipment according to the IPC/WHMA-A-620 Revision D standard at minimum, and we are happy to build your harnesses according to industry-specific requirements or extra strict requirements for other countries. We passed the ISO 9001:2015 Certification in 2021 as a company to show that we can build cables that are good enough not just for some United States companies in specific industries, but for any industry anywhere in the world as the ISO 9001:2015 certification is an internationally recognized standard. You can trust us with your unique cable harness and assembly needs, whether you have an exact one ready to go that just needs to be manufactured in bulk, or need help improving an older configuration or style and bringing it up to code. Does your current assembly need to be made with more durable materials, or meet new specifications added to your plate by government or company requirements? Technical Cable Applications can help with custom cable assemblies and manufacture yours with materials that will keep the cables working even through extreme weather, harsh manufacturing conditions or power surges.
All of our staff members who do hands on work with our cables are trained extensively for any procedure they are tasked with, and we do routine trainings regularly as well for new tasks or new equipment. We also are UL certified for cable assembly in the United States and Canada, and are always ready to pass a UL Certified Cable Assembler random audit, so you can trust that our quality standards never waver or falter. Our UL certified practices and Scout Systems automated work instruction mean that we can trace every single part back to its original source and track every step performed by our technicians, which means that if an error occurs or a bad part causes a delay, we can immediately find out where the problem occurred and determine a plan to prevent it from happening again. We also use this technology to improve practices even if the quality is coming out exactly the way we want it, as we have found many cases where an improvement to a single step of manufacturing that saves a couple seconds ends up saving us full days of lead time without any risk of faulty manufacturing. These practices have increased our efficiency, improved our quality even further than when we initially started as a small cable manufacturer in 2002, and helped us take ourselves and so many of our customers to new heights.
Custom Electrical Cable Assemblies
We also use high quality automated manufacturing equipment whenever possible, like the Schleuniger 36SP Crimp Center we acquired last year in 2021 that massively improved and sped up our crimping and tinning practices. This and the other automated systems and tools we use have allowed us to double our efficiency from prior years with the same or even better quality as before. There's no need to worry about finding a faulty cable in your bulk order because our incredible staff and excellent tools ensure that all 100, 500 or 1000 of your harnesses or assemblies will be reliable and work perfectly. In the event that something does go wrong, our sales staff will make it right immediately and we will drop everything to ensure the issue is resolved and made right. You can ask our loyal customers why they stick with Technical Cable Applications, and while the specifics of their answers may be different, they will all tell you that Technical Cable Applications goes the extra mile no matter what. Please contact us to get your cable assembly bulk order started, we'd love to take a look at your cable drawing and discuss costs and lead time with you.