In need of a highly experienced, flexible and well-equipped wiring harness manufacturer? Choose Technical Cable Applications for your wiring harness and cable assembly needs. Our wire harness manufacturing facility in Western Washington state is one of the most advanced in the Pacific Northwest and since our founding in 2002, we have become one of the premier custom cable manufacturers in the nation. We offer off-the-shelf (also known as OEMs) along with custom wire harness assemblies and cable assembly solutions, so whether you just need an existing wiring harness manufactured with more precision, or need help with a more custom solution that will solve a new issue you've encountered, Technical Cable Applications has the expertise and equipment to meet your needs. Whether you are upgrading cities to 5G for the telecommunications industry, building electric vehicles in the automotive industry or providing networking cloud solutions for customers across the globe, our wiring and assemblies expertise will help you reach new engineering heights, protect your products and customers from environmental hazards, and improve your high-quality services.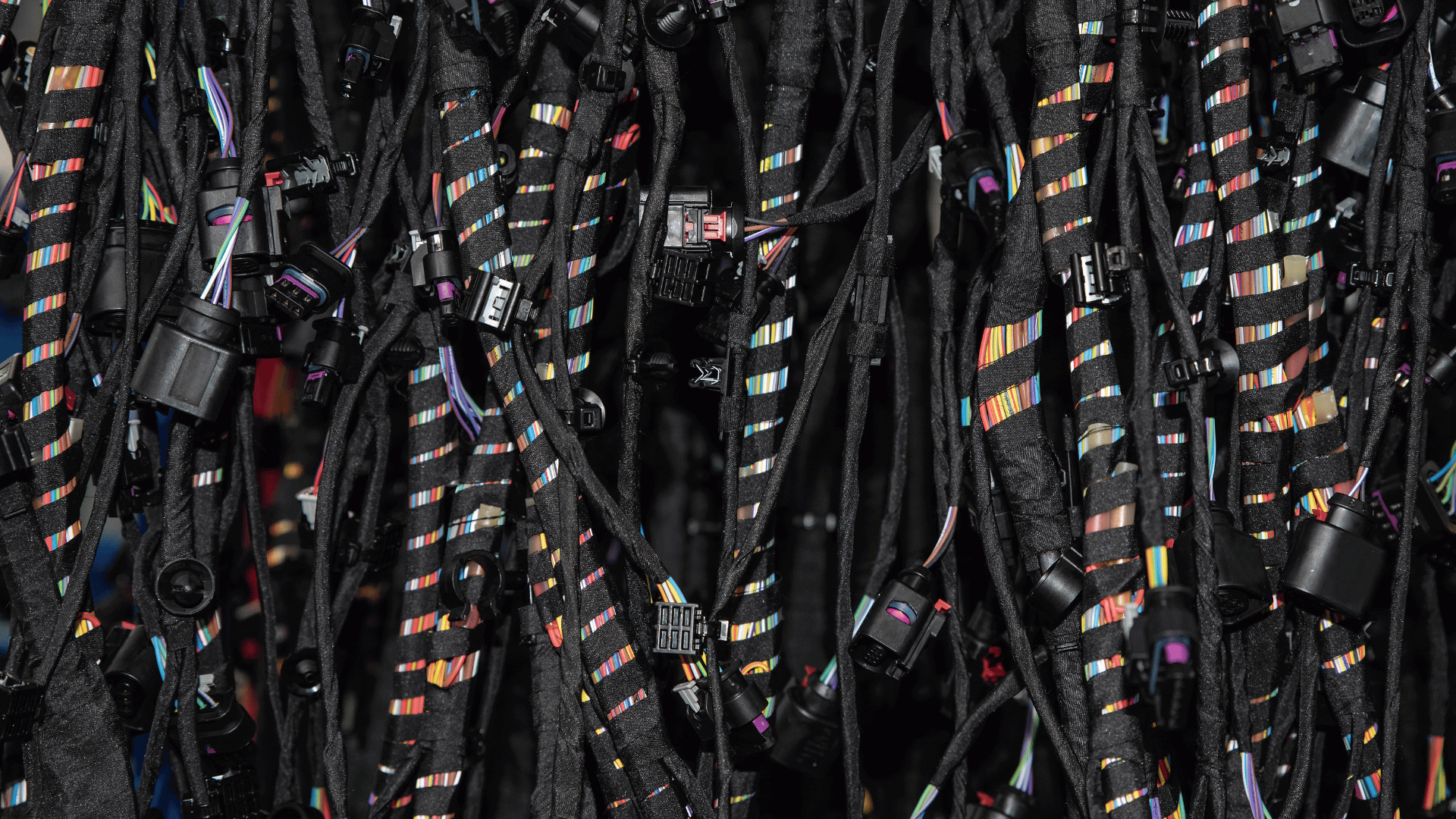 Wiring Harness Company
We have made great strides since our founding in 2002 with not only expanding and upgrading our facility constantly, but also improving our logistics and part sourcing partnerships. For instance, we recently started working with two excellent facilities in Mexico that have allowed us to source connectors, parts and off-site assembly from North America and not only avoid some of the geopolitical risk associated with overseas associations in countries like India, China and Japan, but also improve our lead times and maintain our excellent quality. We are extremely satisfied with the results of this change in our sourcing operations, and are happy to be working with these excellent partners.
Our Southwest Sales Department
We have also expanded our sales reach throughout the United States, by adding a satellite location in Phoenix, Arizona. We work with a lot of partners in the Southwest, so having a team local to that area has been extremely beneficial for enhancing those business relationships. We also are always looking for ways to improve our shipping and work relationships with clients regardless of their location, which has led to us having more and more customers on the East Coast and elsewhere in North America as well.
Automation Powers Our Contract Prototype and Manufacturer Solutions
Meanwhile here in King County, WA we've increased our facility's real estate several times over the past few years and have upgraded our equipment many times over as well. This includes utilizing automated work instruction systems developed with our partners at Scout Systems that have helped us massively improve our efficiency, and acquiring the extremely advanced Schleuniger 36SP Crimp Center which improved the speed of our crimping and tinning processes many times over. We utilize automation throughout our manufacturing processes wherever possible as this helps us ensure every single assembly is manufactured to perfection. We also keep an exhaustive inventory of all sorts of connectors and parts so that we can prototype custom cables as soon right away when a request comes in. In short, our facility is one of the most technologically advanced and cutting edge on the continent of North America.
Industry Leading Staff and Technicians in Auburn, WA
However automation is only as good as the staff members utilizing these systems are, and we're proud to say we have some of the top staff in the wiring harness manufacturer industry working at our facility. Our lead staff, engineers, and technicians are extremely dedicated and we are grateful for their expertise and hard work. We make sure to show that with excellent benefits ranging from important ones like healthcare and additional perks like fun company events, including our newly annual golf tournament which has been running for the past two years (both as a fun getaway for us and our staff, but also to benefit charities like Water for Life!)
Harness Manufacturing Companies
If you need further proof of our experience and qualifications, we are UL certified for cable assembly in the United States and Canada, and are ISO 9001:2015 certified as well which is an internationally recognized standard of quality. We hold ourselves to the IPC/WHMA-A-620 – Revision D – Standard Only standard from the Wiring Harness Manufacturer's Association as well, in order to keep our inspection and manufacturing quality extremely high. We are experts with wire and cable manufacturing and no matter how complex the configuration of your wiring drawing or concept is, we can manufacture it perfectly 100, 500 or 1000 times exactly to your specifications. There's no need to work with multiple different companies when we can take care of the prototype phase, testing and final production run of your assembly order and be your one-stop shop. 
Why Choose TCA For Your Wire Manufacturer Needs?
Our goal is to always be on the cutting edge of technology while still providing the same consistency and quality we've prided ourselves on since our founding in the early 2000s. We do this by constantly making improvements to our facility on the tech side.
Exceeding Limits and Keeping Promises Since 2002
Even with all our automated equipment and powerful tools, the human element of care and passion is what sets us apart ultimately. We have held to our original goal of providing extremely high quality assemblies and harnesses since our founding in 2002, and are confident in our place as one of the top wiring harness manufacturer companies in the United States. To maintain our quality and ensure we keep our status as a trustworthy contract manufacturer, we invest in keeping excellent staff who are highly knowledgeable and skilled at what they do. If you're doing research and development for your next product requiring complex electrical wiring, choose Technical Cable Applications for your wiring harness and cable assembly needs!