Local to Western Washington, TCA makes daily deliveries up and down the I5 corridor to customers all around the Seattle and Auburn, WA region. We provide vendor managed inventory services, just in time stocking agreements and consigned inventory programs allowing our customers to improve their inventory turns drastically without sacrificing availability.
Technical Cable Applications can build very simple harnesses or extremely complex harnesses with hundreds of harnesses. Custom wire harnesses are built according to exacting specifications in accordance with the IPC/WHMA-A-620 standards or as specified by our customer.
When received, all custom drawings and specifications are carefully checked to make sure that all the elements needed to manufacture are included and all the materials are clearly defined. If details are missing or need clarification, our highly trained technical staff will work with the customers engineering department to obtain clarification before the custom build. Additionally, our Technical Sales Staff offer design/engineering support to speed up the connectors development process, and help assure the components are the best fit for an application. The manufacturer will determine that the final design is as cost effective and painless as possible- without sacrificing quality products.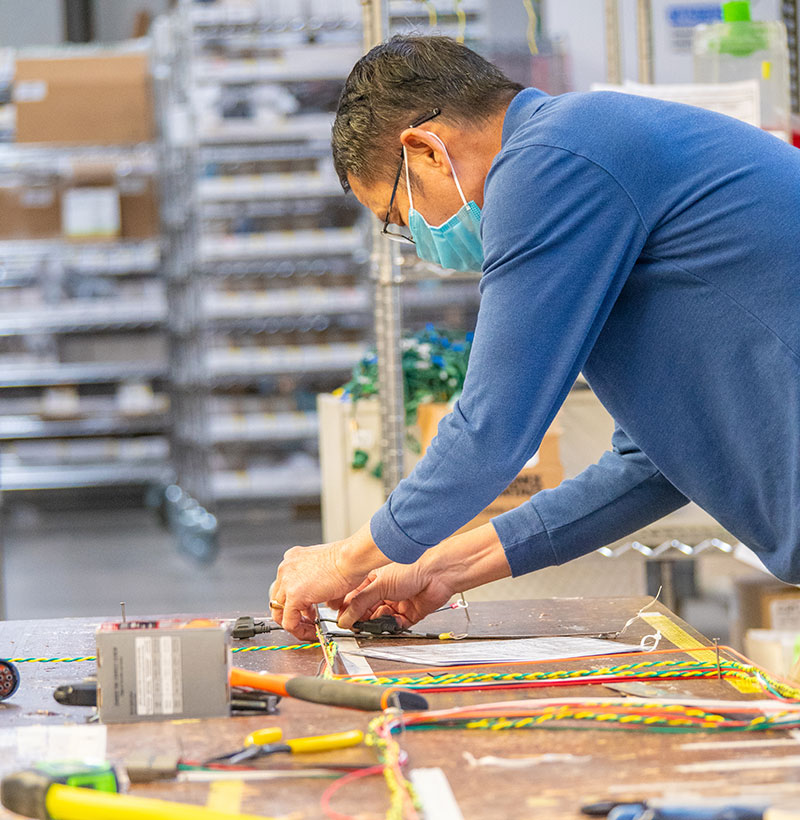 10 + years of experience in business
ABOUT
Custom Engine Wiring Harness
Cable tooling requirements, order of harness and test procedures are carefully documented during the first article stage to assure that every single wire assembly is built the same. Part of the companies advanced harness systems includes computerized instructions for harnesses on every workstation to guide our wiring assemblers through the wire build process. Additionally, this system allows us to track production in real time as product is being built.
Every employee goes through intensive training for every procedure they perform. During production wiring is cut and prepped on extremely reliable high-speed custom wire processing equipment assuring that length tolerances are consistent and held to the customers specification. All crimped terminations are performed on the tooling designed for that specific contact. Wherever possible other operations like stripping and de-jacketing are performed on automated equipment to speed the process, optimize production and assure that the assemblies will be cost effective.
Custom Wiring
Every custom wire we manufacture is 100% electrically tested to assure that the harness wiring is done correctly, and the terminations were applied properly. Additionally, the company has equipment to HiPot, and will test other components that may be incorporated into the harnesses, including fans, diodes, LED's, resistors and capacitors.
Our wiring manufacturing employees are IPC certified to IPC/WHMA-A-620 REV C
We are certified UL/CSA for wire assemblies.
Technical Cable Applications builds value into every harness product manufactured. The harness company is known for providing the best possible service, cables, delivery on time, and very competitive pricing.
---
Looking for an Innovative and High Quality Product?