Coaxial cables are used across so many different industries, and have been a reliable way to transfer electricity and prevent signal interference for not just decades, but over a century. While the coaxial style of cable may have not changed too much fundamentally, the usages for them have increased exponentially in the Internet age while they are still used for TV, telecommunications and other applications constantly. Whether your company is on the cutting edge of providing 5G wireless connections, building massive server banks for cloud technology, or linking up once rural areas to gigabit Internet connections, coaxial cables are still very much a requirement whether they are being used for the majority or minority of the project. Technical Cable Applications is the best company to call for custom coaxial cable needs when your product or project requires extremely long cables, protection for the cables from extreme temperatures or weather, complex cable assemblies with hundreds of coaxial connectors, or even other types of connectors and cable styles like fiber optic, Cat-6 or M12 used alongside and with coaxial connections. We'll manufacture your assembly to connect everything perfectly with extremely low risk of damage or failure whether it's one massive assembly being used for a specific task, or thousands of assemblies being used across an entire product line.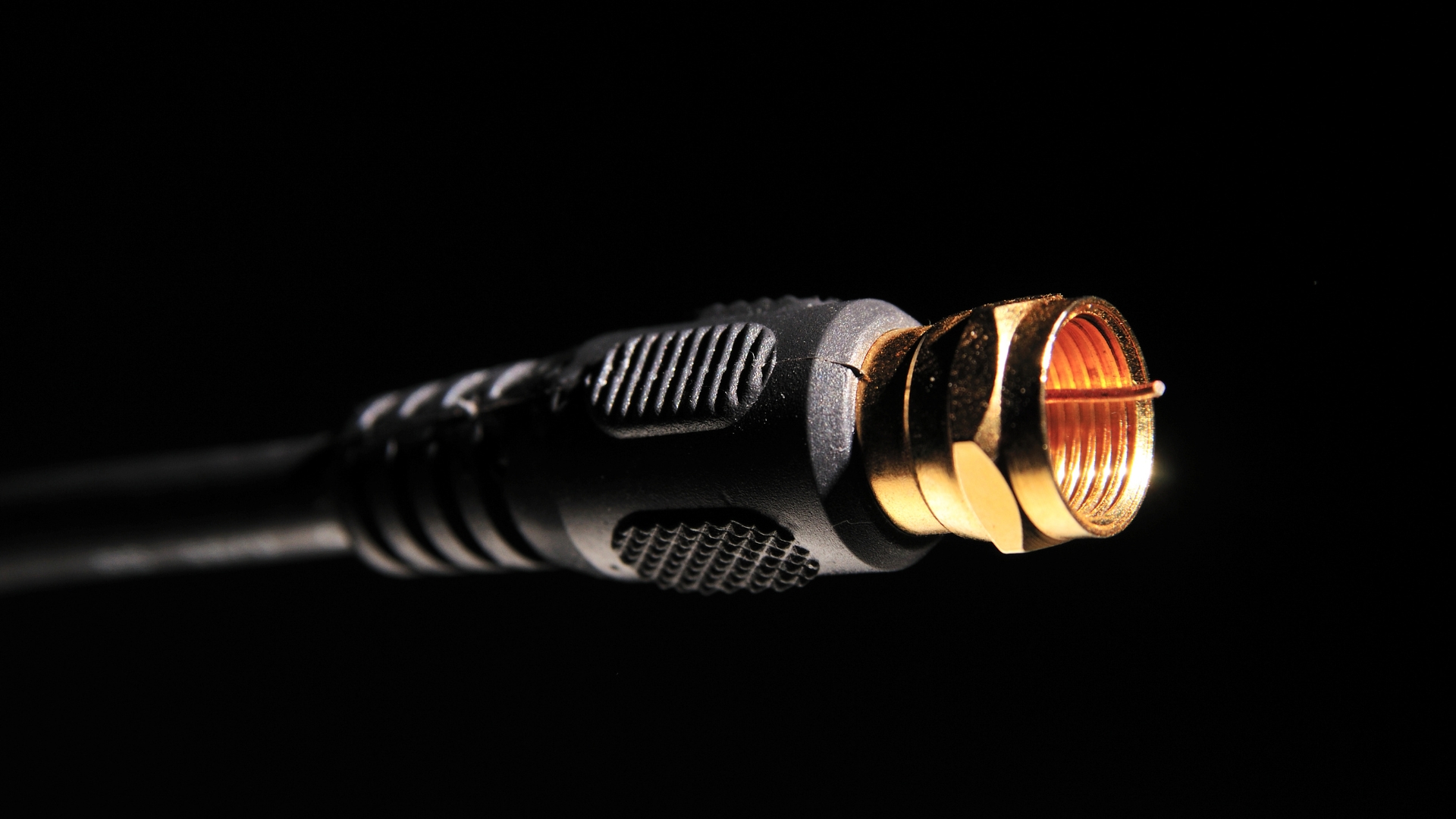 No matter if your coaxial cable needs come from the agriculture, industrial, medical, aerospace, telecommunications, military, marine or other industries in the United States, Technical Cable Applications of Washington state in King County is the manufacturer to work with. No matter if you have an existing coaxial cable that you need a better manufacturer for, or have a new product that requires coaxial cables with custom specifications that you have not needed to meet in past years, we can handle it and produce the cables you need. We have been manufacturing coaxial and RF coaxial cable assemblies since 2002, and have always provided quality cables while improving our efficiency every year with new equipment, optimized partnerships, and the best staff we can get. associated with shipping cables and assemblies overseas.
Coaxial Cable Supplier
We acquired a Schleuniger 36SP Crimp Center in 2021 that allowed us to greatly improve our tinning and crimping processes which are extremely vital for manufacturing complex assemblies, not only improving our efficiency but also helping ensure quality as well by being able to repeat what were once difficult to train methods into automated processes that work perfectly each time. We also use automated work instruction systems developed with our partners at Scout Systems, which have helped us ensure that we are performing our manufacturing steps correctly and optimally, making corrections to issues causing quality problems and making the jobs of our staff easier so they can manufacture more cables with less effort. Finally, we have also substantially increased the size of our facility since 2002, allowing us to process extremely large orders easily without having to do them in smaller batches or relying too heavily on outsourcing for steps that we prefer to do here. We also have partnered with two excellent facilities in Mexico that have helped us greatly improve our lead times and avoid geopolitical risk factors
We can manufacture coaxial cables in the three major size types of Standard, Miniature and Micro along with far more specific types no matter how unusual or common. As products become more space efficient Micro coaxial cables have become more and more popular and we've done more of them every year, but we still can manufacture larger sizes if your product needs it and keep a strong inventory of connectors for prototyping and testing custom coaxial wire and cable solutions. We have invested substantially into our cable manufacturing, crimping and molding tools and equipment each new year to ensure that we can provide the best possible coaxial cables and wires faster and with additional fine tuned quality. We can also equip your coaxial cables with protective substances so that they can continue transferring electricity in hazardous or extreme conditions, whether it's at extremely high elevation or in very hot temperature areas. We're certified as meeting the ISO's 9001:2015 quality certification as a manufacturer of cables, meaning that we can meet and exceed American quality standards and be good enough for just about anywhere. We are also UL certified for cable assembly in the United States and Canada. If you need other connector types or highly specialized connectors, we can work with those as well. We keep a good inventory of connectors and parts available at all times so that we can prototype new concepts and drawings rapidly, and move to production as quickly as possible. 
Coax Manufacturers
Technical Cable Applications is your best choice for coaxial cables and other cable types, and can manufacture thousands of cables according to your specifications with excellence and speed. There's no need to worry about whether your facility or products will work properly when they use cables manufactured with our high quality standards. We are your one stop shop for custom coax manufacturer solutions, so you don't need to work with multiple businesses for each step of your cable needs. We will help with prototyping, fabrication and testing of custom cables and assemblies, and once your assembly is finalized we will manufacture it in bulk efficiently and at or above quality requirements. We would love to meet with you in person if you are in the Seattle area as well, and if you are in the Southwest our sales department in Phoenix would also be excited to discuss your coaxial cable needs. We serve the rest of the nation as well with excellent shipping partnerships, and our main facility's location next to Interstate Five makes that especially straightforward for us to ship your brand new cables out to you. Call us today to get started with your cable order or send your inquiries to us via our contact form. We'd love to see your cable drawing and discuss how Technical Cable Applications can help you take your manufacturing, telecommunications, or construction work to the next level.