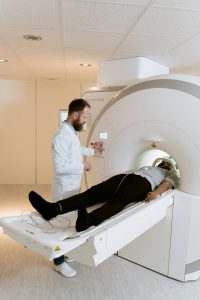 Technical Cable Applications based here in the state of Washington is proud to offer custom and off the shelf medical cable solutions for industry leading companies in the realm of healthcare. Whether it's for a specific facility providing advanced healthcare procedures, a manufacturer making advances in medical equipment to be used by hospitals or healthcare management companies, we are equipped and knowledgeable about the unique needs of medical equipment and the connectors and cables that are frequently used. Special medical equipment and new systems may require unconventional wiring and cable solutions to maintain fully sanitary conditions and have extra safety for anyone using the system, or patients being treated near or by it. While all industries have strict safety standards of one sort or another, the medical field has to be especially sensitive to ensuring the full safety of patients, as those undergoing surgery or other medical procedures are extra vulnerable and must be kept safe, unlike some industries where everyone in a given facility are wearing protective gear at all times anyway. Meanwhile medical imaging and related parts of medical data storage and transfer can require very high speed Internet connections due to the size of medical imaging files. We can provide Ethernet and data transfer cables to support your medical storage and transferring needs. Our medical cable experts will help make sure we can build cables that fulfill your power and information transfer needs, but are also completely shock resistant and safe to be close to. We are happy to produce custom solutions for any healthcare facility or tool! Established in 2002 and operating here in the Puget Sound area since then, we have earned an excellent reputation for high quality custom wire and harness solutions for all kinds of industries, including medical.
Medical Equipment Cables
We have developed a state of the art cable manufacturing facility in Auburn, Washington for prototyping and manufacturing custom cables, and have been working here and improving our facility every year since our founding twenty years ago. We are always pushing the boundaries of innovation, finding new ways to excel in our manufacturing processes. We are proud of our standards of excellence for manufacturing runs, and are here to be your one stop shop for cable needs. We'd be happy to work with you and create custom cables for your medical facility's needs, and then manufacture as many as you need as well so you can be confident that your equipment will work properly in the field, not just in our testing. We are always learning from every medical cable production run so we can improve and grow further, and oftentimes we use new processes and learnings identified for projects in other industries that apply to medical cable connectors as well.
We always invest in the newest and most cutting edge items and tools so we can stay on the bleeding edge of innovation. This includes automated work instruction systems developed by our partners at Scout Systems that have helped us improve our manufacturing processes and efficiency tenfold, by not only ensuring that tasks are done exactly the right way each time and thereby avoiding wasted materials and time, but also providing analytics that help us develop new methods and practices that make our manufacturing faster. We also use advanced crimping and tinning equipment like the Schleuniger 36SP Crimp Center that we acquired in 2021, which sped up our crimping and tinning processes massively while ensuring great quality. We also keep a full inventory as much as we can of all the common connector brands like Molex, Hirose, JST, TE, Mouser and many more. We do our best to always be prepared with a wide range of connections, production assisting tools and applications so that we can jump right into a new project and meet your manufacturing need as soon as possible. We also have partnered with two excellent facilities in Mexico that have helped us move much of our previously overseas sourcing to North America, which has both improved our lead times and helped us avoid geopolitical risk associated with overseas shipping.
Cables for Medical Equipment
While every industry requires safety and reliability, the medical industry is especially dependent on high quality products that will not harm patients or doctors, and will work every time to ensure that precious time isn't wasted. Because of this, we don't merely adhere to the minimum requirements for cable safety and specifications. We strive to go above and beyond by not only meeting the  IPC/WHMA-A-620 – Revision D standard we hold to for inspections and best practices, but working tirelessly to ensure that you can be confident in our cables and that they exceed safety requirements as much as possible. Our goal is that your systems and products utilizing our cables won't just be sufficient, but truly reliable and powerful in the real world applications you use them with for years to come. We are confident in our engineers and manufacturing staff, and make sure that they are equipped with the best cable production tools available. Not only do we invest in cutting edge equipment, but we invest in our staff to ensure that we make the best products possible. Our custom medical cable experts have the ability to build solutions to meet and exceed your needs.
We are perfectly situated to assist medical organizations and manufacturers not only in the Pacific Northwest because of our King County location, or in the Southwest thanks to our Phoenix sales department: we have excellent shipping partners that help us get our products out to companies all over the United States. We've worked with businesses across so many industries and if you ask our recurring customers, they'll tell you all about how Technical Cable Applications helped elevate their business and meet their goals. We'd love to talk with you about your custom or off the shelf medical cable needs and review your cable drawing and specifications. Just use our online contact form or give us a call to get started today.