TCA is experienced and equipped to manufacture everything from extremely simple point to point wire harnesses to large complex harnesses which utilize hundreds or even thousands of connection point.
Cable Assemblies VS Wiring Harnesses
Let us start with a wire. A wire is a strand of material that conducts electricity, like aluminum or copper. A cable is by rights, two or more wires that run together.
Wiring Harnesses:
The simplest wire harnesses have an exterior sheath that covers wires or cables. The covering is usually made of thermoplastic or thermoset material. These materials help to protect the wires from their environment. You can open a wire harness and see multiple cables with their own covering, together they are a single wire harness.
Wiring harnesses are a cost saving solution best for keeping your electrical systems organized. Bundling the wire and cables together helps engineers and electrical contractors keep wire harness systems organized. It is cost effective but not always the way to go with protecting the wires inside from constant friction, temperature and factors that can cause damage.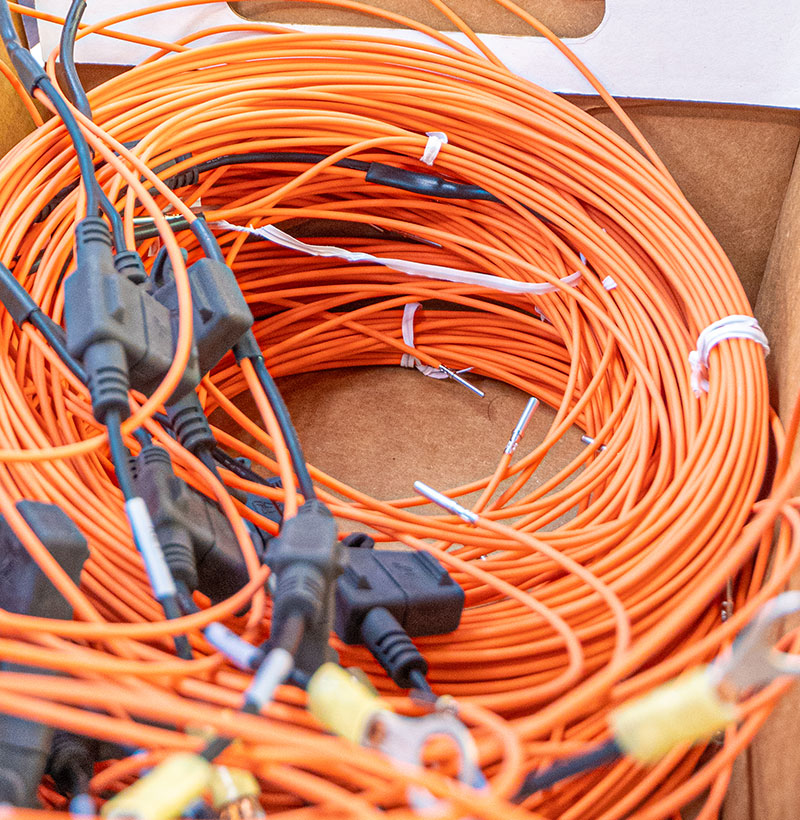 Leading Wire Harness Manufacturer in the Northwest
Custom Wire Harness Manufacturers
Cable assemblies:
Cable assemblies are a group of wires or cables that are covered in a more intensive exterior material. These materials can include shrink-wrapped thermoplastic, thermoplastic rubber, or vinyl. As with the harness used for keeping the wires and cables organized, assemblies are used for different environments.
In addition, cable assemblies are designed for specific environmental factors. They include the size of the area and types of environmental factors that the cable will encounter. They can come in all shapes and sizes, and are built to shield the interior wires and cables from heat, friction, moisture, abrasion, compression, and other hazards.
Wiring Manufacturer
In conclusion, while both a wire harness and a cable assembly contain cables and wires, the big difference is the manufacturing to match the application. Wiring harnesses are lower in cost, and still provide a bundle of cables and wires some degree of protection – while keeping them organized at the same time. These assemblies provide much more protection by keeping them snug within a rugged outer sheath. A manufacturer can provide clarity for an electronic solution.
Working with a quality wire assembly manufacturer is your first step to creating solutions for your custom contract manufacturing project.
We provide high innovation to be the leading manufacturing company in the Northwest.
Whether it be a custom harness or full assembly, TCA is the contract manufacturer in Washington for the job. From component sourcing through prototyping and full production runs, we're always here to service your needs.