Technical Cable Applications is the best manufacturer to choose for your bulk wiring supply orders and wiring supplier needs. Whether you need miles of high quality coaxial cable, hundreds of special M12 wiring harnesses with a complex configuration that needs to be perfectly built every time, or several dozen assemblies with all sorts of different brands and styles of connectors included like JST or Molex, our facility and cable manufacturing experts have you covered both for off-the-shelf and more custom cable and wire manufacturing. We are equipped for producing the entire range of complexity, from simple point A to point B wires, cables and harnesses to the most complex assemblies that have hundreds (or sometimes thousands) of connector points. We also can produce cables that will maintain functionality in extreme heat, cold or other adverse weather conditions so your outdoor products and constructions will stay powered and connected 24/7. Just let us know the requirements you need to meet and the current configuration you have for your cable drawing, and we can help bring it to the finish line with our excellent manufacturing and knack for custom wiring and cable solutions. No matter the industry your need for high quality custom wires comes from, whether it's aerospace, marine, industrial, telecommunications, agriculture, or medical, we have the expertise and ability to fulfill it and manufacture the wires and cables you need perfectly every time. Give us a call today or email us your cable drawing!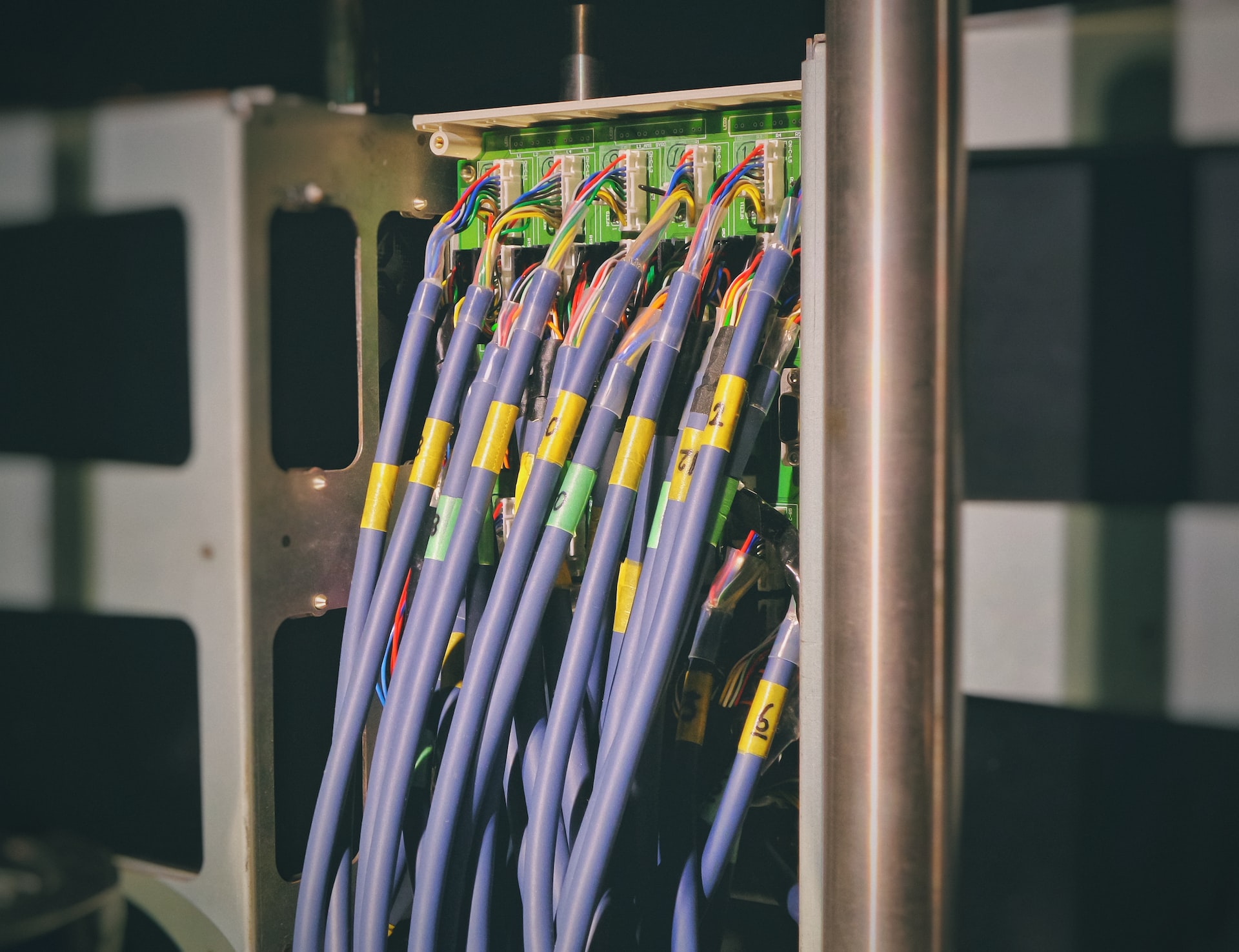 We are ISO 9001:2015 certified, which is an internationally recognized standard we chose to hold to and pass certification for to show that our standards are not just sufficient for American minimums, but the entire world. We are also UL certified for cable manufacturing in the United States and Canada, demonstrating our commitment to excellence and quality and ensuring that every step of the manufacturing process is accounted for and each part can be tracked back to its original source. We also hold to the manufacturing and quality assurance standards of IPC/WHMA-A-620 Standard Revision D, to ensure that every step of our manufacturing process is thoroughly inspected for quality, and that we don't ship out any product that is below our extremely high standards. 
Wire Suppliers
At the base of any complex harness or assembly, you can eventually trace it down to an individual wire. A wire is a strand made with material that electricity can be conducted through, with an enclosure to prevent loss of energy and any electrical shock risk. The most common materials for wire are metals like aluminum or copper, and enclosures are often made with simple rubber or plastic. However, there are many other materials like polyurethane that are more protective that can be used to ensure that the wire will work in adverse weather conditions, have little to zero loss of energy or withstand physical damage, etc. while still allowing the wire within to conduct power efficiently and quickly. We use these stronger materials all the time for assemblies that will be used outdoors, or are in high stress manufacturing or energy environments and must be able to survive extremely high or low temperatures while continuing to transfer power efficiently and safely. If you take two or more wires and attach them to run together, typically with another enclosure to protect the whole package, that is now a cable.
Finally, if you start making the structure more complex with multiple cables and connections, it will then be defined as a wiring harness or assembly based on its configuration. We can manufacture assemblies in any configuration regardless of complexity or simplicity, with extremely high quality control and traceability for every step of the process of manufacturing as required by UL wire and cable certification standards. That means in the event of a failure, we can determine exactly where the issue occurred in the steps of manufacturing a particular assembly configuration or style, and make sure it does not happen again. We do everything we can to ensure that these failures never happen, but when they have occurred we have learned from it and taken steps to prevent the issue from reoccurring, whether it requires sourcing better materials, tightening up manufacturing processes, improving our shipping practices, or another quality control improvement.
Electrical Cable Suppliers
Although we do provide extremely complex assemblies regularly to many of our customers, we also do plenty of straightforward wire and cable orders that are just spools of thousands of feet of cable rather than being arranged or configured in a special way. However even the most simple wire needs to be manufactured with precision and great materials, with automation wherever possible to ensure consistency, and excellent technicians who take care of operating our systems and performing work where automation cannot fill the need, or can only assist with precision and tracking what happened in the event of an error. We utilize automated work instruction systems from Scout Systems that increase consistency and efficiency many times over and help ensure that everything we manufacture comes out exactly as it should be. Our staff are also some of the best in the business as we do extensive training for all technicians, do everything we can to retain great staff members, and use analysis to determine where our processes can be more efficient and put less stress on our hardworking manufacturers.
We also not only have our state of the art facility here in the Seattle area close to Interstate 5, but have also expanded our sales department to Arizona to better serve our Southwest customers and have partnered with two excellent factories in Mexico that have improved our lead times, quality and stability for assemblies, harnesses, cables, wires and more. We are constantly making improvements to our business to get the best costs, lead times and efficiency we can while simultaneously investing in new state of the art equipment, and taking care of our staff who do such great work every day. Call us today to get started with your bulk cable order!