The average consumer is likely familiar with the common coaxial cable, due to its usage in all kinds of applications over the past several decades. What the average consumer does not know is that there are a great number of variations on the standard coaxial cable for different needs, whether for additional protection, power loss prevention, extra fast data transfer or highly specialized needs. One of these variations that is less commonly used, but still very much an important type for many industries, is the triaxial cable and connector. Triaxial cables offer a second layer of insulation and typically can carry more bandwidth than the basic coaxial cable. While this increases the cost greatly for long range applications where thousands of feet of cable are needed, triaxial cables are excellent for shorter-range applications where loss of power or data is simply not an option. Technical Cable Applications can manufacture off-the-shelf or custom triaxial cable assemblies, or just about any other coaxial variation you can think of. This includes classic coaxial, twinaxial, triaxial, Miniature coaxial, Micro coaxial and semi-rigid coaxial options, and if needed we can work multiple connector types to fit nicely together into a single assembly, which we promise will be manufactured perfectly from the very first to the very last assembly you utilize from your order with us.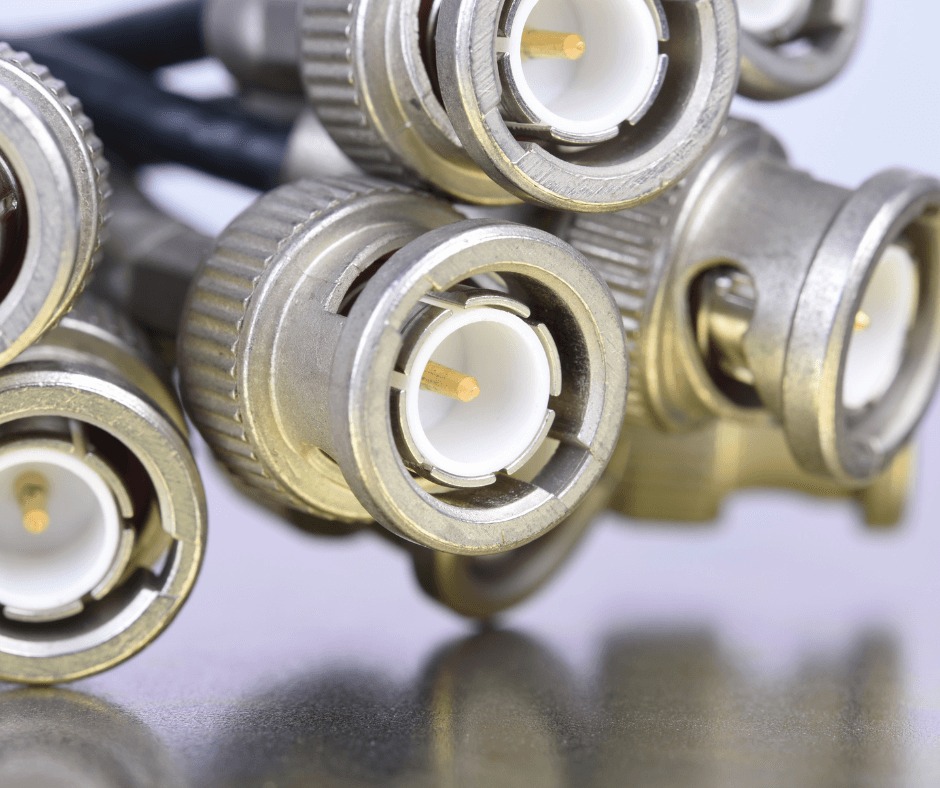 Triax Connector
At Technical Cable Applications, we can manufacture all kinds of triax cable assemblies, both as off-the-shelf builds of your existing cable drawing, or more custom solutions as needed. We produce triax assemblies for businesses across many industries, including:
Broadcast: Streaming and broadcast triax cables assemblies are excellent for the needs of broadcasting and media companies. Triaxial cables provide near lossless signal transmission and can withstand physical damage better than the standard coaxial. This makes them ideal for video equipment and connecting various systems together.
Aerospace: We are equipped to manufacture aerospace specific triaxial cable assemblies, as we have equipment and thorough testing that helps us ensure we meet the extremely strict requirements any aerospace product or facility must hold to. Triaxial cables are suitable for aerospace applications like avionics, communications via satellite and air control facilities in general.
Military: Similar to the aerospace industry, cables utilized by the military must be built to resist damage and offer reliable signal transfer no matter the harshness of the environment. We are capable of manufacturing triaxial cable assemblies for military needs like special telecommunication systems.
Triaxial Cable Assemblies
Technical Cable Applications is certified for cable assembly manufacturing in the United States and Canada by UL, and is internationally certified as a cable assembly manufacturer by the ISO 9001:2015 standard too. You can trust Technical Cable with your cable assembly needs whether you need coaxial, triaxial, M12, or all sorts of other cable types. Just give us a call or contact us with your cable drawing so we can get started!