In need of a manufacturer to produce an OEM, large gauge or unusual battery cable in bulk? Not every custom cable manufacturer has the equipment and expertise to crimp large cables properly, but Technical Cable Applications has the advanced equipment needed for these kinds of heavy duty cables! Even if your cable assembly has a very large OD, a highly complex assembly configuration or especially heavy materials that are difficult to crimp without the right tools, our facility has the equipment needed to handle these kinds of orders. This includes our Schleuniger 36SP Crimp Center which is an extremely advanced piece of machinery that lets us crimp just about anything we need rapidly and powerfully. We can produce off the shelf assemblies exactly as your specifications need, but also have the capability to provide custom solutions and help solve problems caused by new requirements in your industry.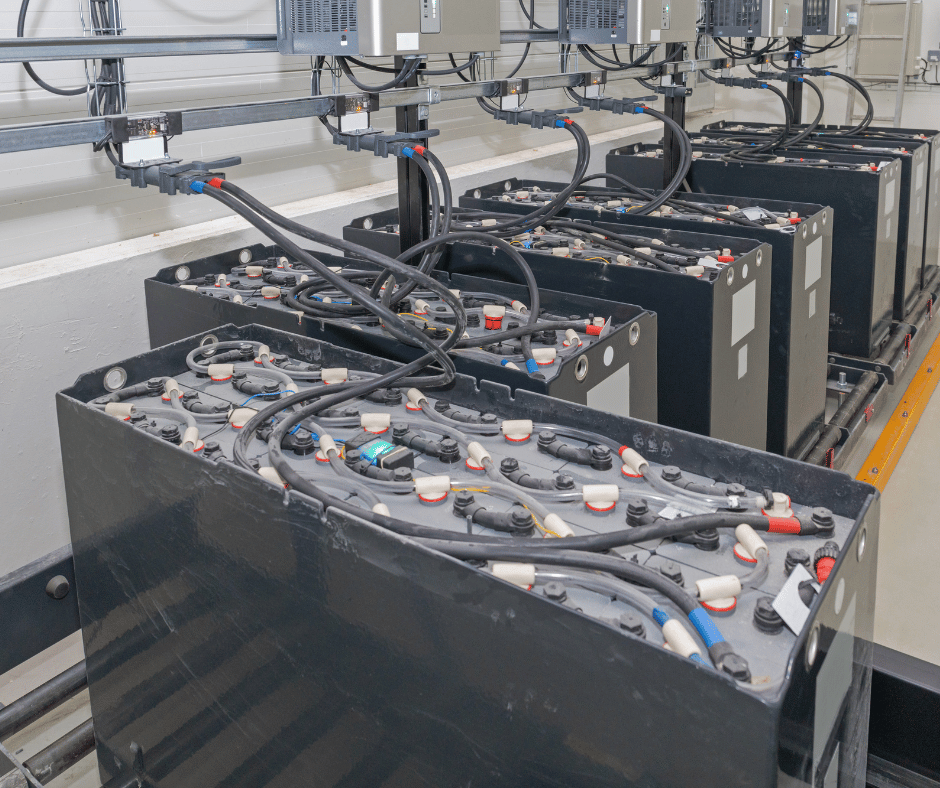 For TCA, our journey to becoming one of the top battery cable manufacturers in the nation started with a simple vision–to provide innovative and reliable cable solutions to our customers. We have grown our range of services exponentially since starting out in 2002 as a small company, and are proud to have not only expanded our facility but our team as well. We are confident that we have some of the best technicians and manufacturing minds in the United States right here at our Seattle facility every day, and we are grateful for that as all of our technicians and staff are the lifeblood of what makes TCA special.
Though they are often unseen, battery cables are extremely important for many products, systems and factories as they enable power to be stored for applications like renewable energy systems, while also offering mobile power capabilities for electric vehicles and other moving products that need power. Because they are used across so many industries, battery cables are extremely common but also come in a near endless variety of styles, materials and connectors. Technical Cable Applications is a highly experienced candidate if you are sifting through battery cable manufacturers online for your bulk battery cable needs.
Battery Cable Suppliers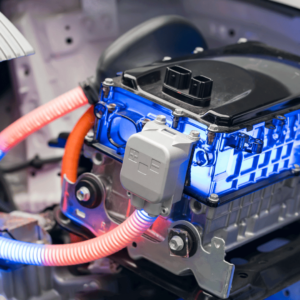 Here at Technical Cable Applications, we believe it is undeniable that low quality battery cables are not worth the risk for our customers. Not only can poorly made or cheap battery cables cause power loss that prevents batteries from being able to function properly, faulty battery cables can also be a safety hazard due to risk of electrocution, short circuiting and more. Since batteries are often in close proximity to our clients' customers as they use electric vehicles, specialized power equipment or solar panels, there is no room for shoddy cables that could lead to a small or major failure. Technical Cable Applications holds to extremely strict quality and safety standards, only sources connectors and materials from highly reputable suppliers and invests in the best technology available to us.
We are an extremely versatile battery cable manufacturer, providing assemblies and harnesses for companies all over the United States in dozens of unique industries. Whether you're in need of giant cable assemblies for locomotive or industrial applications, or micro coaxial assemblies designed to fit within an extremely small product or facility space, we have an abundance of advanced equipment and some of the best technicians in the nation. This combination ensures that we can meet your need with custom solutions and extreme quality control. We are UL certified for cable assembly in the United States and Canada, and are also ISO 9001:2015 certified which is an internationally recognized standard for excellence. These standards apply to both our employees and our equipment so you can have confidence in our orders being done rapidly and perfectly.
The top battery cable manufacturers understand that excellent cable making is both an exercise in precision and creativity. Our highly experienced cable manufacturing experts are both knowledgeable and creative, while our technicians perform the important tasks of prototyping, testing, crimping, tinning, assembling, inspecting and more with extreme care and attention to detail. We also are highly flexible and able to meet unusual or extra strict requirements for the cables that we manufacture, and this is intentional as we stive to be the best option for just about any client we could possibly get. This requires ingenuity to solve new problems with custom solutions, and dedication to getting it right without unnecessary wasting of materials or time.
Large Gauge Battery Cables
We take additional steps to ensure our quality, like using the highly advanced automated work instructions developed in tandem with our partners at Scout Systems, which not only help us ensure that every step of the manufacturing process is done properly, but helps us optimize our methods every time we work on a new assembly, as these systems allow us to identify where progress is being slowed down or where mistakes are most likely to happen, so we can minimize these issues and improve. The answer is obvious: call Technical Cable Applications today to get started on your cable assembly or wire harness bulk order. We offer extreme quality and highly competitive lead times like the biggest manufacturers in the US, with the same excellent customer service and flexibility we started with when we were founded in 2002. Please send us your cable drawing or specifications so we can get started.
For industry experts searching for the best battery cable manufacturers that can take their products to the next level, you've come to the right place. Technical Cable Applications is an excellent choice for your off-the-shelf or custom battery cable manufacturing needs, no matter the complexity of your cable drawing, or the dozens of variations you may need of your battery cables. Our long-standing and unwavering commitment to precise cable manufacturing ensures that you can rely on our cables to perform exactly as they are supposed to and more, giving you peace of mind that your products will work as they are supposed to and even exceed your expectations for longevity and reliability. Contact us at [email protected] or call 866-730-2961 so we can find out what you need and get started right away on your order.
Why Choose TCA?
Clocking in at over two decades of experience, our company is comprised of cable manufacturing experts and highly qualified technicians that are the best at what they do. Our team is passionate about delivering perfect cable manufacturing solutions to meet and exceed our customers' needs.