Technical Cable was first established in 2002, and has built a nearly 20 year reputation on our custom wire and cable solutions for all kinds of businesses throughout the United States. Focused on innovation and customer prioritizing practices, our goal and mission is to efficiently and excellently fulfill all requirements for wire, cable and harness needs for our clients.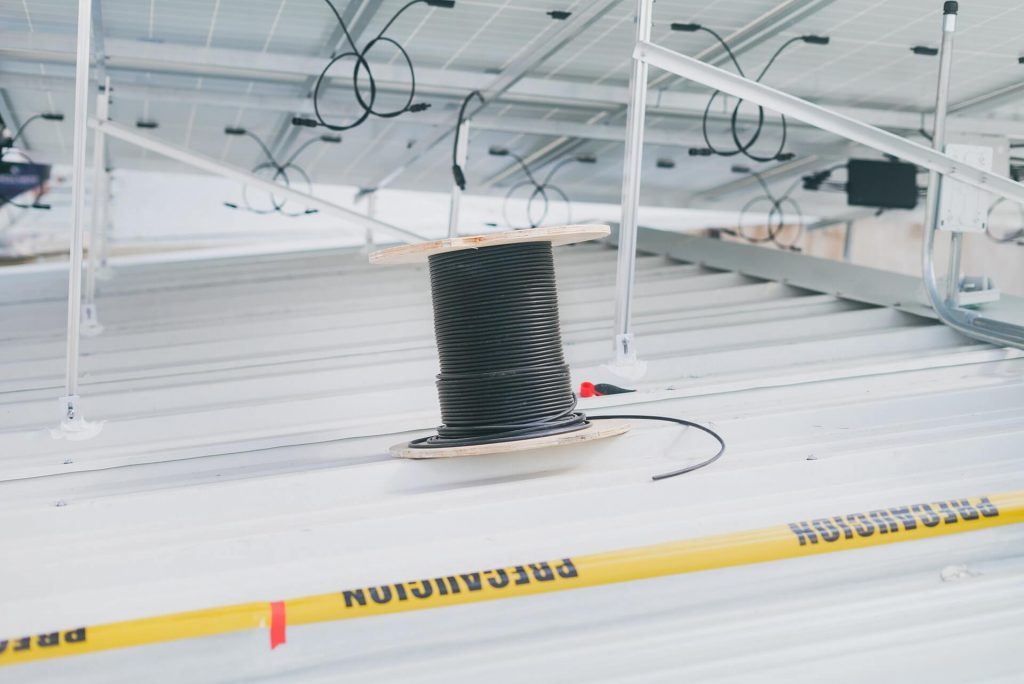 With experts throughout our facility in crimping, soldering, molding and prototyping, TCA is always ready for manufacturing custom wires for any company's needs. Our assemblies and cables are always of the highest quality.
We have been operating since 2002 here in Auburn, WA, and are always looking to push the limits of what is possible for cable assembly and custom wire development. What makes us stand out is our constant innovation and customization improvements. We are always developing new solutions and strategies for cable assembly, quality assurance, process improvement and connection quality. Every new project is a chance for us to grow and innovate more further!
Custom Cable Connection
Our investment in custom wire and cable solutions is the top in the industry, because our range of options and tools is so vast. We serve many different industries and always have inventory of applicators for all kinds of applications and connections like Molex, JST, Deutsch, Hirsose, TE and many more. We always have the latest and most powerful crimping tools and keep them highly maintained and calibrated by our engineers so we never are lacking the right tool for the job. We are also proud to not only prototype custom cable solutions, but also make full cable production runs no matter the scope of your project. Our goal is to be your one stop shop for your cable project and take care of everything required.
Proper practices for assembling cables requires a very high knowledge of engineering practices and following strict standards for quality. We go above and beyond IPC best practices and always make sure to have the best crimps, solder points and strips to make sure your cables are as reliable as possible. Having such an excellent team of engineers like we do and equipping them with the best tools in the business is how we ensure consistency and innovation are always kept as our top priorities.
Custom Made Cable
After preparing to manufacture your custom wires or cables, our technicians are able to utilize incredibly advanced and automated visual work instruction programs, created in partnership with Scout Systems. These amazing tools allow us to accurately progress and performance of cables and wires, and make sure that the final production run of your custom wires will be built to the perfect specifications every time, no matter if you need dozens or hundreds of cables.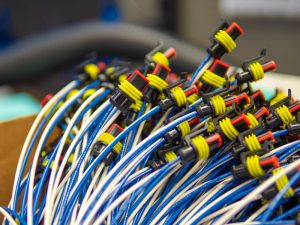 Our custom wire solutions mean we have the right option for any need.