Located in one of the top aerospace manufacturing areas in the nation, Technical Cable has extensive experience in manufacturing and designing cables that are used in the aerospace industry every day. We have the engineering expertise and tools to supply the kind of cables needed by aerospace engineers at companies like Boeing, SpaceX and Blue Origin here locally, and also ship out to aerospace companies and military manufacturers across the country. The aerospace industry is one of the most technically demanding engineering fields, due to the extreme complexity of maintaining flight safety for military pilots, commercial passengers and astronauts in every way possible. Technical Cable of Auburn, WA is your top source for aerospace wire, cable and harness design and can meet these standards of technical excellence as needed.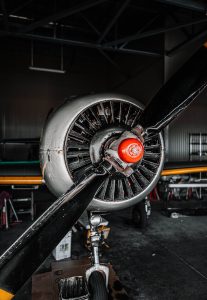 Aerospace Cable Manufacturers
The aerospace industry is extremely wide in terms of applications and requirements, but we have the range in our engineering expertise to match your needs. Whether it's a military remote weapon with a need for high quality signal priority electronics, experimental space travel bringing civilians safely to space and back, or commercial airliner development, our bleeding edge cable manufacturing and design facilities are more than capable of meeting the challenge. Whether you're in need of several hundred high quality cables for an already developed concept that is now being manufactured en masse, or need engineering expertise to help design a new cable that will meet the requirements of a new aerospace vehicle, our engineering and production teams are both highly knowledgeable and well equipped. 
Aerospace Ethernet Cable
We also make an effort to constantly future proof our technology and our staff. We hire the best and brightest engineers available with lucrative benefits and pay, and invest in new technologies for wire production and design so that we can stay ahead of tech requirements and never fall behind due to outdated machinery. In this year of 2021, we also completed the ISO 9001:2015 Certification as a company, and this certification is an international standard for quality assurance that one and a half million corporations around the world use to assure their quality. We have always been above and beyond the safety and excellence requirements for the United States, but we felt that passing this certification would prove that we are not just good enough for America, but able to provide our services to anyone, anywhere with excellence and high quality. 
We strive to go above and beyond IPC best practices so that every project is done without compromises. The aerospace industry has no room for shortcuts so we don't take any. Call us today or fill out our online contact form!