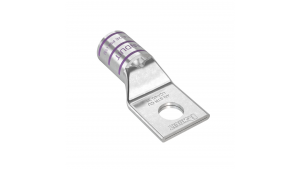 In 20 years of business there have been countless experiences that excited me, and anyone who's worked with me has heard me say "we sell solutions". I feel strongly about that because we do. Many businesses sell cable assemblies and wire harnesses but our aim is to create additional value in providing those cable assemblies.  Often times the additional value our customers come to us for is looking for ways to manufacture an assembly more cost effectively or help improve a failing product to increase the integrity of the assembly in it's specific application.  These days the number one value we hear of course is "lead time reduction".  With supply chain issues running amok across all industries we have bolstered capacity across the board to ensure that our lead times are equal to pre-pandemic levels.  When it comes to cable assemblies there are always three immediate applications that excite me:
Molded assemblies. Anytime we get to mold something new there is a fun creative journey involved.
Large complex wire harnesses. When an assembly starts to reach 200+ points of inspection, harness boards, and hours of assembly time you really take a moment to appreciate both the engineering involved as well as the skillset of the technicians actually creating the final assembly
Large gauge wire assemblies.  Everything about it is big. Big spools, big connectors, BIG crimpers!
One specific application where we are seeing growth due to time constraints is in the very large gauge power cable.  Take for example something like AWC's DLO-4/0 wire.  Tinned copper, 405A rating, 551 strands, and a whopping OD of nearly a full inch.  Pair that with the Panduit Pan-Lug LCA4/0-38-X 4/0 Lug and you have a whopper of an assembly most of our customers are not equipped to properly crimp.   Luckily, we are.  One such tool is the CT-3001/CCP Li+ Cut / Crimp / Punch tool.   It simply blows my mind that a tool weighing in at only 7.1lbs is equipped with a staggering 6.7 ton crimp capacity..