Creating a cable drawing that's easy to understand and interpret can be pretty difficult, so here are a few pointers to help.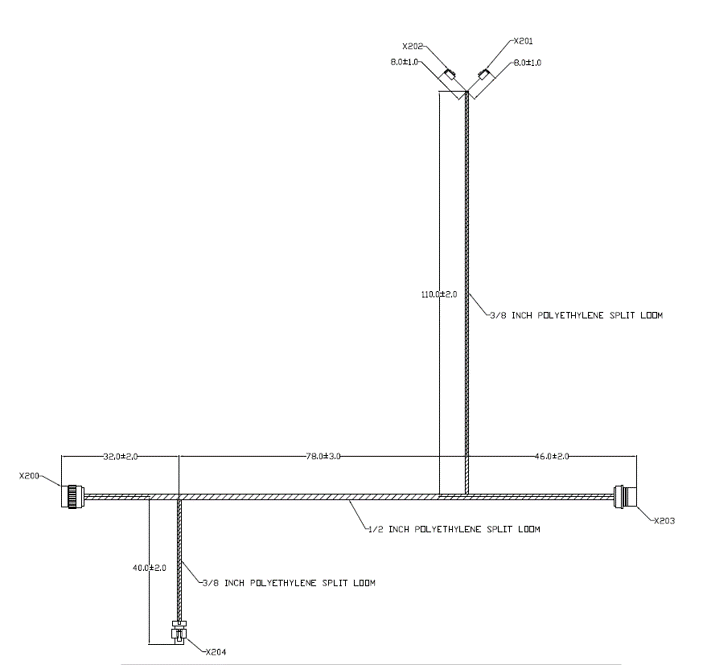 Right angles are easiest to interpret but not always necessary.
It should be clear where to measure dimensions from, like end of connector or back of connector (dimension lines are great!)
Dimensions should be measurable from places which can be measured on a completed assembly (wire cut lengths can be hard to inspect). We will 100% check these in final inspection.
Length tolerances should be wide enough to be easy to manufacture+/-5% is great. Use a -0 tolerance if nominal length is the shortest acceptable. (IPC has guidelines for this as well)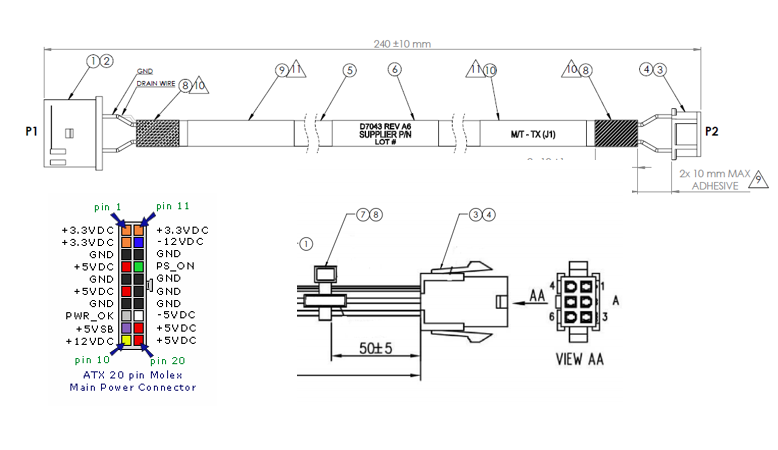 Labels and heatshrink should appear on the drawing with dimensions and tolerances (or specified as "about" or "TYP")
Specifying the pinout of the connector, especially with colors, is very helpful. Best practice is 3rd angle projection of the connector face.